The son of late Labour politician Carl Sargeant thanked well-wishers from across the world for standing by his family during their "toughest time" as he succeeded his father in the Welsh Assembly.
After he seized victory, Jack Sargeant said now was not the time for questions to be answered over the events that led to the by-election taking place in Alyn & Deeside.
Mr Sargeant Snr, 49, had been suspended from the party and dismissed as a Welsh Assembly minister following unspecified allegations about his personal conduct.
At the start of his winning speech, Mr Sargeant, 23, gave a personal thank you to his mother, Bernie, and sister Lucy, who both attended the count in Connah's Quay, and the rest of his family and friends who "have supported me day in day out, not just during this campaign but forever."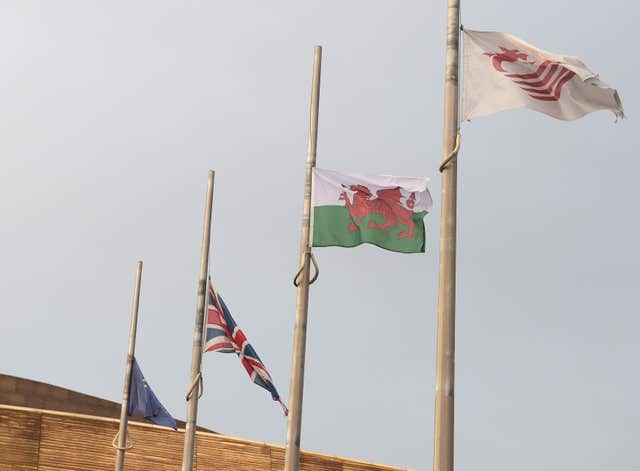 "I really can't bring together the words to say thank you enough but it just means so much to me and I know this special community in Alyn and Deeside have helped all of us so much, and I don't think we would get that anywhere else.
"This is a by-election here that we shouldn't be fighting in. None of the candidates on stage I'm sure nor the people here supporting them didn't expect to be going into a by-election certainly in February, a cold wet windy February.
"And there are questions still to be answered surrounding why we are standing for this by-election and there are inquiries under way but tonight is not the night for those questions to be answered. That will be done in due course.
"Tonight is about celebrating a victory on behalf of the people of Alyn and Deeside. So now it's my turn to stand alongside the people of Alyn and Deeside like they have stood alongside myself and the family and all close friends.
"I'm so proud of the trust that they have all placed in me and it's my turn to go down there and show you exactly what we need in Cardiff Bay and what I can do for the people in Alyn and Deeside."
He urged a return to traditional Labour values of looking after those who are unable to do so themselves and added: "Let's be kind to each other because that's the message I learn from my dad."
Mr Sargeant increased Labour's vote share by nearly 15 percentage points on that achieved by his late father at the 2016 Welsh Assembly election – up from 45.73% to 60.65%.
There was a swing of more than 5% from Conservative to Labour even though Tories increased their vote share by more than four percentage points.