Conservative MP Jacob Rees-Mogg has told a parliamentary committee he did not fear violence when he was confronted by masked protesters at a university meeting.
The North-East Somerset MP made clear he was not bothered by being heckled at the event at the University of the West of England in Bristol, but described the use of masks as "sinister" and said he was concerned that MPs should not feel they need security when appearing in public.
A video of Mr Rees-Mogg intervening to stop a scuffle at the event last week was widely shared on social media.
But he told the committee that the images made the disruption to his speech caused by a group of around six shouting people appear "much more dramatic than it was".
"They don't want me to be heard, that's the point of their protest," he said.
"I think a protest of that kind is perfectly legitimate. I think that as a politician, you should expect that people may come and heckle.
"People coming along and shouting at you, people heckling, is part of political life and to be honest as a politician a bit of heckling can make your speech.
"But masks is a little bit sinister."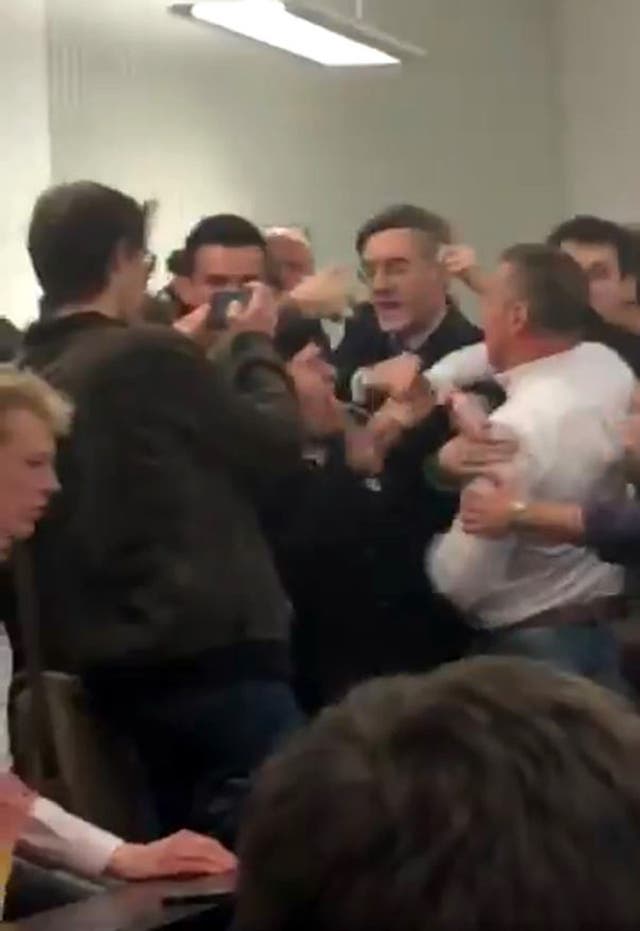 At this point, a member of the audience tried to persuade them to leave, and the protesters claimed that he had hit a female member of their group.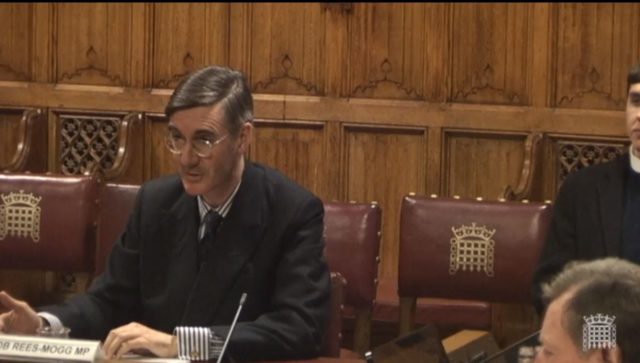 "The people who were there to hear me were very unlikely to want to hit me and the protesters had given no indication that they wanted to be violent until they said this lady had been hit."
Mr Rees-Mogg said he was "much more concerned" about the impact of online threats and abuse directed particularly at female politicians, which he condemned as "deeply unpleasant and very risky for who will represent us in future".
He added: "I think it would be a shame if MPs felt they had to go along with security or always had to be accompanied, because part of the strength of our political system is that MPs are part of the ordinary population.
"Absolutely, some of the highest officeholders of state have to have protection for very good reasons, but it would be really sad if backbench MPs felt that to be necessary because how else do we know what is going on in the country if we are always behind some protective cordon?"
Universities minister Sam Gyimah told the committee that the UWE protesters were "wreckers" of a kind that have tried to restrict free speech at higher education institutions in an "unacceptable" way.
He said that universities should be ready to involve police "where necessary" if public order issues arise. And he said he would be contacting the Charity Commission to ensure that its guidance on external speakers facilitates the promotion of freedom of speech on controversial issues.
"There is a section in our universities who feel you can restrict free speech if what you are doing is mollycoddling someone from opinions and views they might find offensive. I find that wrong and unacceptable," said Mr Gyimah.
"Some of the people who do engage in restriction of free speech on campus are the wreckers on campus, the offline trolls, the ones who use the 'no platform' rules and safe spaces in order to obstruct, restrict, annoy other students. They are the ones I have in my sights.
"Some of them even think it is a way to launch a political career. I wasn't surprised that one of the wreckers who was unmasked at the University of the West of England had stood for election before."
Mr Gyimah rejected suggestions that the current generation of students was averse to dealing with opinions which challenge their views: "I wouldn't tar all students with the same brush… Snowflakes melt under the heat. A lot of students I have met are made of much sterner stuff."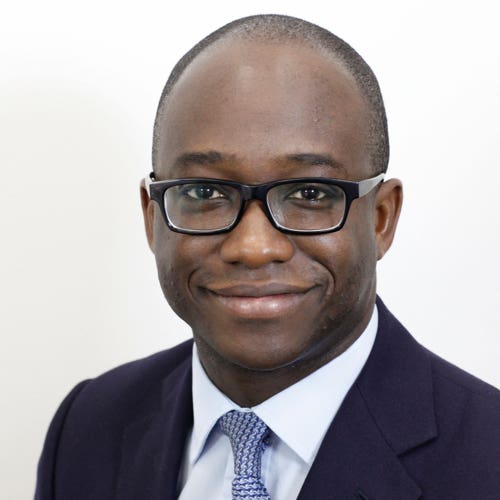 But he said there was no doubt that recruiters for terrorist groups like Islamic State, right-wing extremists and sex abusers target students for grooming, and that universities had a role to play in "safeguarding" young adults in their care.
One of the organisers of the UWE event, who gave his name as Jonathan and spoke to the committee via a speakerphone, said he did not believe that the protesters or the member of the audience who confronted them were students. He said no students had expressed opposition to Mr Rees-Mogg being invited to speak.
Mr Rees-Mogg is a member of the charitable trust which supports the Oxford Union debating society, and said that Charity Commission rules were more of a concern than student opposition when decisions were made over issuing invitiations to controversial speakers.
"I am much more worried about about the Charity Commission saying it is against our charitable objectives to invite somebody with controversial views than I am about the students," he said.
"I think the students like inviting people with controversial views.
"We have had to develop detailed policies for the sake of the Charity Commissionas to who the students are allowed to invite and this to my mind is deeply objectionable."