A former teacher has become the oldest woman to row across the Atlantic after completing a challenge dubbed the "world's toughest row".
Di Carrington, 62, was part of an all-female trio to take on the Talisker Whisky Atlantic Challenge, rowing the 3,000 miles from La Gomera in the Canary Islands to Antigua in the Caribbean.
The journey took 60 days, 18 hours and 34 minutes, and saw the crew come up against 40ft waves, chronic sleep deprivation and strong winds.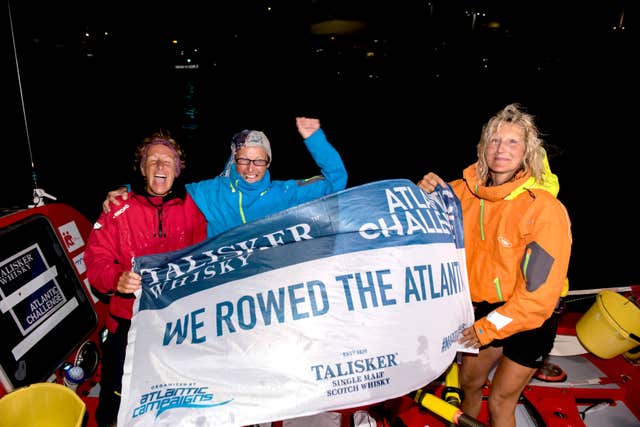 And the team – featuring 54-year-olds Elaine Theaker from Abergavenny and Sharon Macgrath from Shrewsbury – almost came unstuck on their final day on the ocean.
"We were a very determined team and I've realised that if you want to do something, you've just go to go for it.
"It was tough, and there were certainly aspects I didn't expect like the steepness of the waves, but this challenge has made me really appreciate everything I have in my life and it feels amazing to have reached the finish line."
The overall race was won by British team Four Oarsmen in a time of 29 days.