The Duchess of Cornwall has enjoyed a cup of Yorkshire tea as she and the Prince of Wales visited the county.
Charles and Camilla were greeted by crowds of schoolchildren and well-wishers as they arrived at the Piece Hall in Halifax on Friday at the start of a day of engagements in Yorkshire.
Camilla promised to send her food critic son Tom Parker-Bowles to the former cloth hall, which is now home to independent shops, bars and restaurants, after sampling a dish in one of the outlets.
She tried mackerel in restaurant Elder and told chef and co-owner Justin Thomas: "You can really taste the freshness.
"I'll have to send my son up to review it."
She then went to bar Gin Lane where she enjoyed a cup of tea as she met owners Gavin Morton and Michael Aston.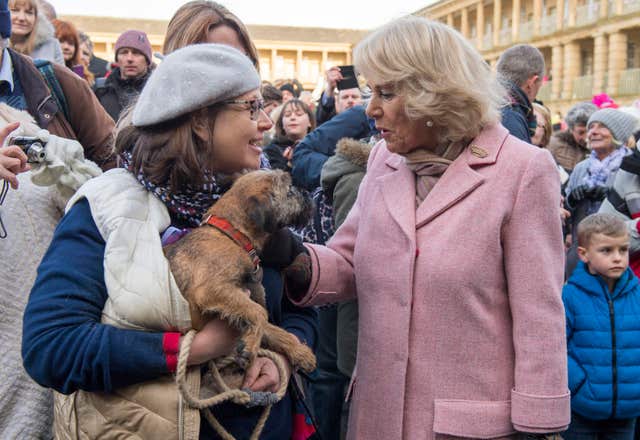 "It was lovely to see her in the flesh after seeing her on television so much and she said hello to all of us and shook our hands.
"We gave her a cup of Yorkshire tea."
Camilla also visited a bookshop where she met children from Holy Trinity Primary School.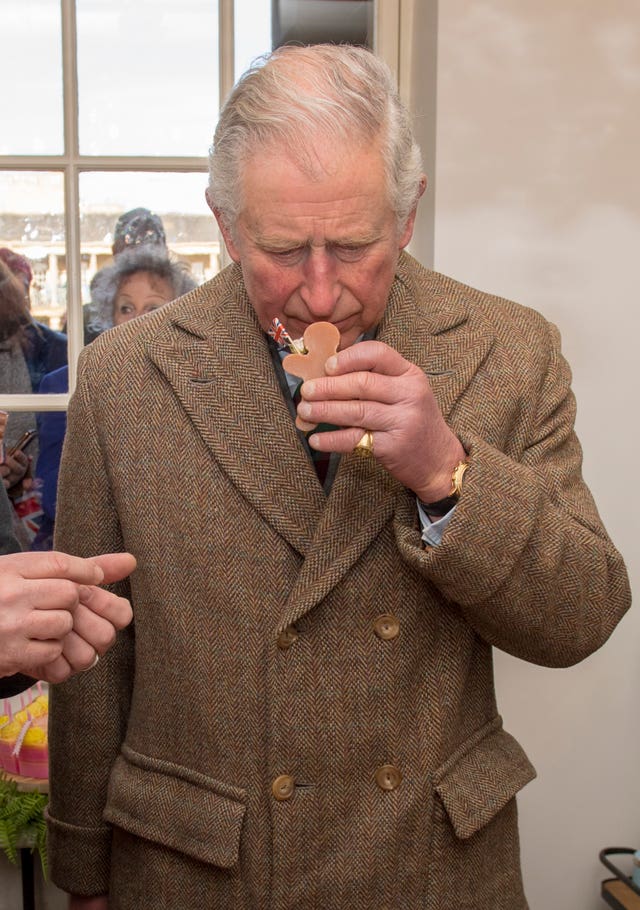 The Prince of Wales visited shops in the hall and was presented with a model of himself made out of soap at the Yorkshire Soap Company.
Business owner Marcus Doyle, 43, said: "We gave him one of the soaps to give to the Duchess.
"It was a Yorkshire rose fragranced soap with a miniature Prince Charles. He laughed at it."
The couple rang the trading bell at the hall, which opened after refurbishment in August last year, before unveiling a commemorative plaque.
Chairman of the Piece Hall Trust Roger Marsh presented them with membership cards for the trust and said he hoped they had "felt the warmth of the people of Halifax" despite the cold weather.
They then visited Halifax Borough Market together before carrying out separate engagements.
Camilla visited the Bronte Parsonage Museum in Haworth where she was shown round by principal curator Ann Dinsdale.
The Duchess wrote the last line in a manuscript of Wuthering Heights, completing a project by artist Clare Twomey.
The manuscript of the Emily Bronte novel, created because the original has never been found, has been written by 12,000 people – with each person copying one line from the book.
After completing the final line, Camilla was presented with a pencil – given to participants to encourage them to continue writing.
As she accepted it, she said: "How lovely, thank you very much, that's wonderful."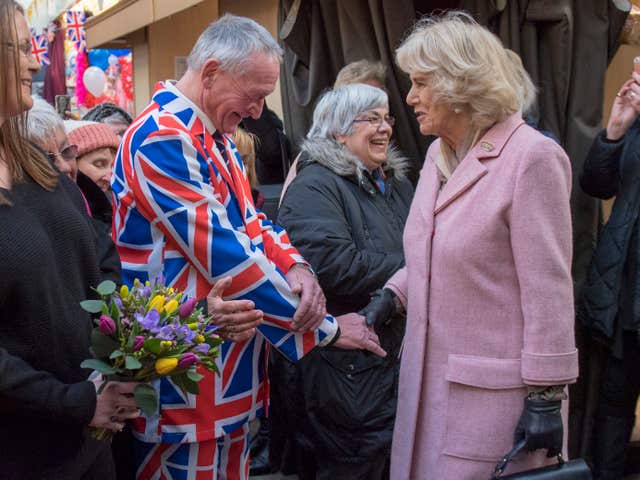 The Prince of Wales visited Dean Clough Mills business centre in Halifax and Dearne Community Fire Station where he met youngsters taking part in a Prince's Trust project.
He is later due to restart the electric arc furnace at Liberty Speciality Steels in Rotherham, South Yorkshire, which was mothballed by previous owners during the steel crisis two-and-a-half years ago.