The Duchess of Cambridge smiled and took it in her stride as her heel got caught in a metal grate on a visit to open a new addiction treatment centre.
Kate wore a blue Goat coat as she visited the centre run by the charity Action on Addiction, of which she is patron.
As she arrived at the community-based facility in Wickford, Essex, her heel got caught in a grate for a split second, but she smiled and carried on.
Kate unveiled a plaque to officially open the centre, and extended her "huge congratulations" to all involved.
"It seems like a long time ago since I first got involved with Action on Addiction, I think it's about six years ago, but they have a very special place for me and were really the starting of my learning particularly with now the development into mental health," she said.
"So you are very special to me, it's great to be here and actually seeing the development of where the charity's gone in the years gone past.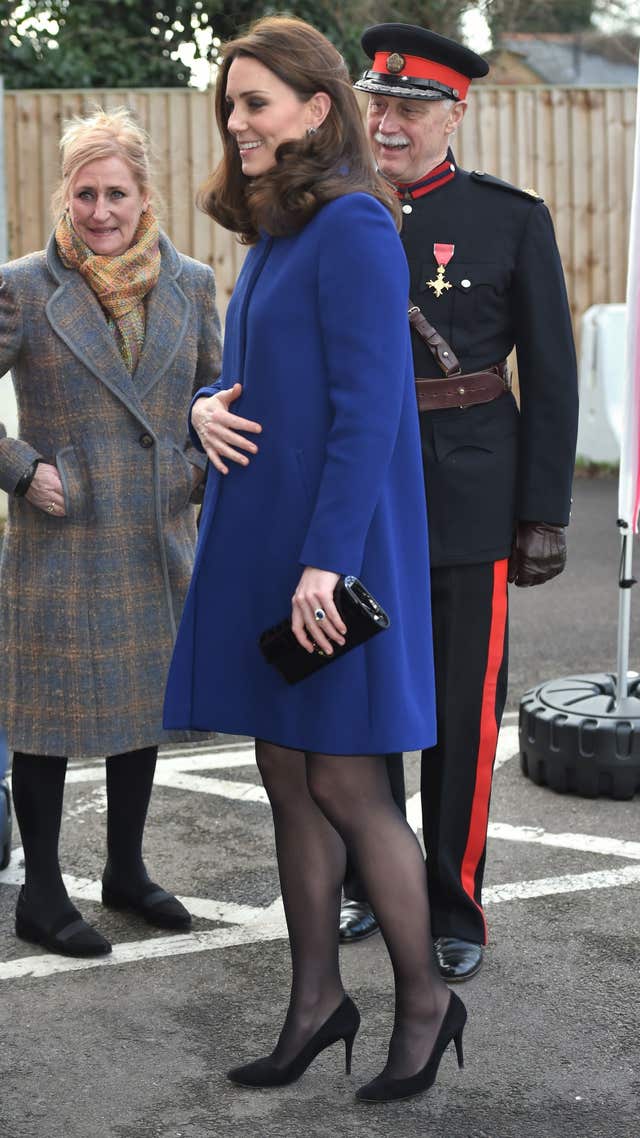 Kate was then presented with a bunch of flowers by 21-month-old Myla Clancy, whose mother Laura Clancy, 27, is a friend of fundraisers.
She thanked Myla, said "it's very sweet of you" and as the toddler reached out for the petals, Kate joked: "Have you smelt it? Let's smell. Ah, is that nice? Thank you very much."
She earlier met with staff and people at different points of their recovery on a visit to the community-based facility.
The centre, which opened its doors to clients last year, hosts a rolling cycle of nine-week long self-help addiction recovery programmes called Clouds in the Community.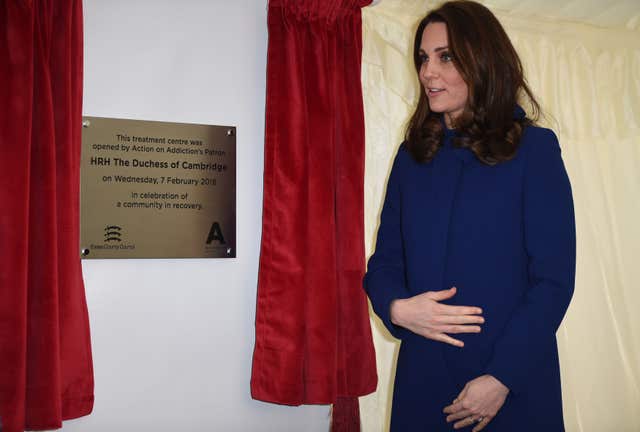 Clouds in the Community serves as a starting point for long-term recovery and abstinence, leading to improvements in participants' physical and mental health and overall quality of life.
Action on Addiction said independent evaluation of its Essex programme showed almost 80% of clients did not return to any treatment service after completing the scheme.
The charity has several sites around the country, including its flagship Clouds House centre in Wiltshire which offers residential treatment, and a further community-based site in Liverpool.
It treats all forms of addiction including alcoholism, drug addiction, gambling addiction, sex addiction and food-related disorders.