Oxfam sacked its country director in Haiti last year following allegations of "mismanagement" and "inappropriate behaviour", the charity said.
Damien Berrendorf, who served as the Oxfam's country director in Haiti from 2012 to 2017, was dismissed after the allegations were reported through the charity's own whistleblowing line.
The statement added Mr Berrendorf's dismissal was "not related to sexual misconduct" and was "not connected to the case in 2011", when Oxfam staff were accused of using prostitutes while delivering aid in Haiti.
The charity said : "He was dismissed in 2017 for mismanagement. The dismissal was not related to sexual misconduct and was not connected to the case in 2011, however, there were allegations of inappropriate behaviour."
"As soon as the allegations were reported via Oxfam's whistleblowing line, they were investigated and the individual was dismissed."
It comes as Catholic charity CAFOD also sacked a former Oxfam employee on Wednesday.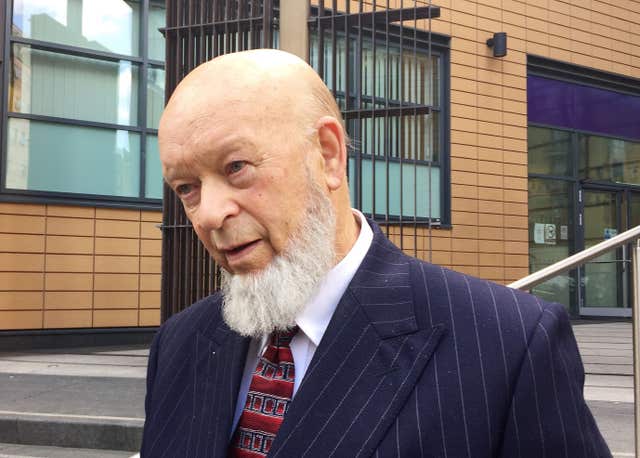 Speaking at the NME Awards, he told the Press Association: "We've raised millions through the years with Oxfam – six million quid and everyone's said what a wonderful charity they are and we still support them.
"And for a few dodgy people – like with the NHS you get a few dodgy doctors and it doesn't discredit the NHS does it. So why should it affect Oxfam?"
And former ambassador Livia Firth, the wife of actor Colin, urged Oxfam to address the abuse but continue its relief work.
She said: "It is appalling to hear the news of the men that have abused the people they were there to help. It's a betrayal of all who put their faith in them: those who most needed their help.
"I still believe that such programmes are necessary. It would be a tragedy to see this relief work and advocacy stopped. For its part Oxfam must address this abuse diligently and transparently.
"Oxfam must do everything in its power to heal the damage to those who depend on both its work and the good faith and generosity of its supporters."
The charity has been accused of concealing the findings of an inquiry into claims staff used prostitutes while delivering aid in Haiti in 2011.
Oxfam's deputy chief executive Penny Lawrence has resigned, while the Charity Commission has launched a statutory inquiry into the organisation.
Ms Mordaunt said:  "No organisation is too big, or our work with them too complex, for me to hesitate to remove funding from them if we cannot trust them to put the beneficiaries of aid first."
Oxfam officials also met the Charity Commission on Wednesday after the regulator launched a statutory inquiry.
Oxfam received £31.7 million in taxpayer funding in 2016/17.