Oxfam's handling of sex allegations has been condemned by the Government – with a threat that millions in taxpayer funding could be cut off.
International Development Secretary Penny Mordaunt said Oxfam had failed to show "moral leadership" and had failed to properly inform donors, regulators and prosecutors about the actions of its workers.
In a speech to an aid conference in Stockholm, Ms Mordaunt tore into Oxfam over its response to the revelations about aid workers in Haiti in 2011.
She said: "The recent revelations about Oxfam – not solely the actions perpetrated by a number of those staff, but the way the organisations responded to those events, should be a wake-up call to the sector.
"They let perpetrators go. They did not inform donors, their regulator or prosecuting authorities.
"It was not just the processes and procedures of that organisation that were lacking but moral leadership."
Oxfam received £31.7 million in taxpayer funding in 2016/17, but Ms Mordaunt indicated future support could be at risk.
She said she would be meeting the National Crime Agency on Thursday after talks with charity bosses, regulators and experts in recent days.
"While investigations have to be completed and any potential criminals prosecuted accordingly, what is clear is that the culture that allowed this to happen needs to change and it needs to change now," she said.
Oxfam officials are due to meet the Charity Commission on Wednesday after the regulator launched a statutory inquiry.
A spokeswoman said: "These are very serious allegations. M&S continues to monitor the situation very closely as we seek to understand the steps that Oxfam is taking to address them and develop a robust safeguarding plan for the future."
Other partners including Visa and Heathrow Airport also said they were examining the situation.
A spokesman for Visa said: "We are engaged with Oxfam to understand what steps have been taken to address staff misconduct and ensure alignment with our own standards and values."
Fellow partner Heathrow Airport said in a statement: "We are in touch with the charity and are taking this matter very seriously."
Good Will Hunting star Driver quit her Oxfam role after 20 years with the charity, saying she was "devastated" by the scandal.
The 48-year-old tweeted: "All I can tell you about this awful revelation about Oxfam is that I am devastated. Devastated for the women who were used by people sent there to help them, devastated by the response of an organisation that I have been raising awareness for since I was 9 years old #oxfamscandal."
During her time as an Oxfam ambassador, Driver travelled to countries including Cambodia and Thailand to highlight the charity's work and has also performed at a fundraising concert.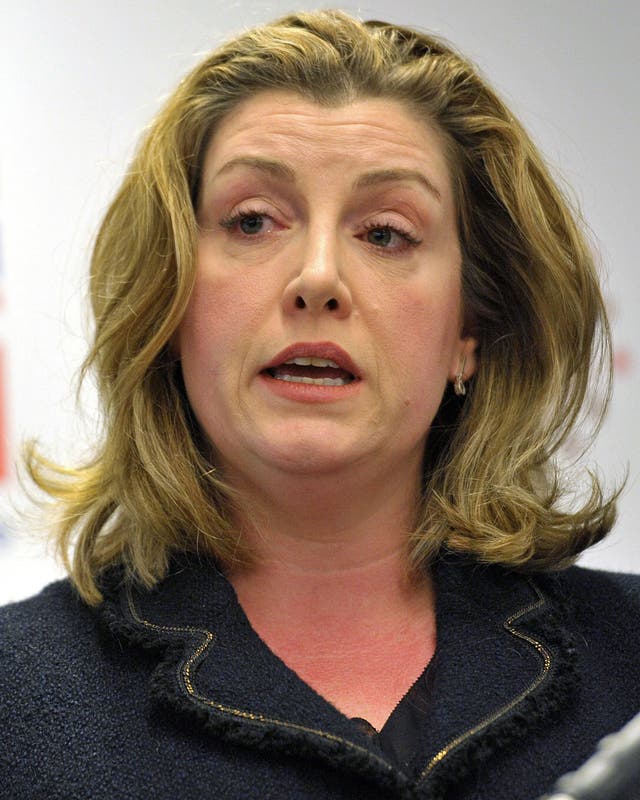 Four members of Oxfam staff were dismissed and three, including the country director Roland van Hauwermeiren, resigned before the end of the 2011 investigation.
According to the Times, Oxfam knew about concerns over the conduct of Mr van Hauwermeiren and another man when they worked in Chad before they were given senior roles in Haiti.
Ms Mordaunt said her department had created a new safeguarding unit which would "urgently look into how we can stop sexual abusers and predators being reemployed by charities" including the possibility of a global register of aid workers.
Meanwhile a chairman of Oxfam International has stepped down as he fights charges in Guatemala in relation to a corruption case involving a bus concession.
The ex-finance minister has been detained alongside former president Alvaro Colom and other officials.
In a statement Oxfam International said it supports Dr Juan Alberto Fuentes Knight "and his decision to devote his time now to vigorously contest these charges".