The Prince of Wales has met one of the newest recruits to the Mercian Regiment – a ram called Private Derby XXXII.
Despite having a reputation of being feisty, the regimental mascot was happy to be stroked by Charles when he visited a military base to mark his 10 years as colonel-in-chief of the fighting force.
The heir to the throne was introduced to the 20-month-old Swaledale, which only took up its role a few weeks ago, by Ram Major, Corporal Philip Thornton and Ram Orderly, Private Lee Bradbury at Bulford Camp near Salisbury.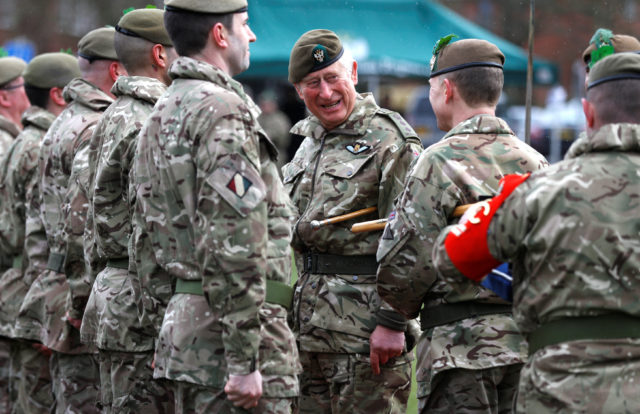 Its capabilities include a light role infantry battalion, an armoured infantry battalion equipped with the Warrior fighting vehicle, and an Army Reserve battalion.
Wearing combat fatigues, black boots and a beret the prince asked Cpl Thornton if the ram was "trained" and when he was told Private Derby was, asked "does he behave himself reasonably well?" and was told "he's a little bit feisty".