Demonstrators have gathered on Parliament Square to celebrate UK migrants as part of a wider day of action.
The One Day Without Us campaign set up rallies and events across the country, from London to Edinburgh to Birmingham.
The national day of action aims to celebrate all migrants in the UK and "stand against hatred, xenophobia and intolerance".
In Parliament Square, those who gathered listened to speeches, poems and testimonials from migrants and campaigners.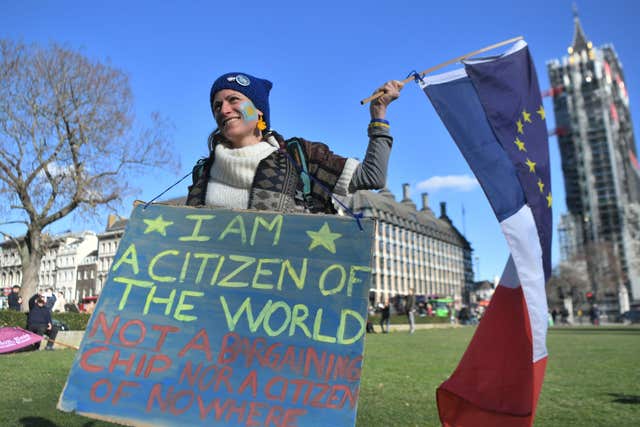 "Whether it is loved ones, family members, whether it's people who are working in the essential services, working in the economy generally, every one of those people contributes to our society and that I think is clear despite the political messages we hear from elsewhere."
Last year saw the inaugural One Day Without Us event, with demonstrators gathering under the shadow of Big Ben and the Houses of Parliament.