The heartbroken parents of a five-year-boy who died after being swept away in a fast-flowing river in Northern Ireland have said their son "just melted your heart".
Darrel and Leanne Fleck said their son Kayden was "happy-go-lucky" and "your average wee boy".
They described Kayden and his twin brother, Jayden, as "the two musketeers".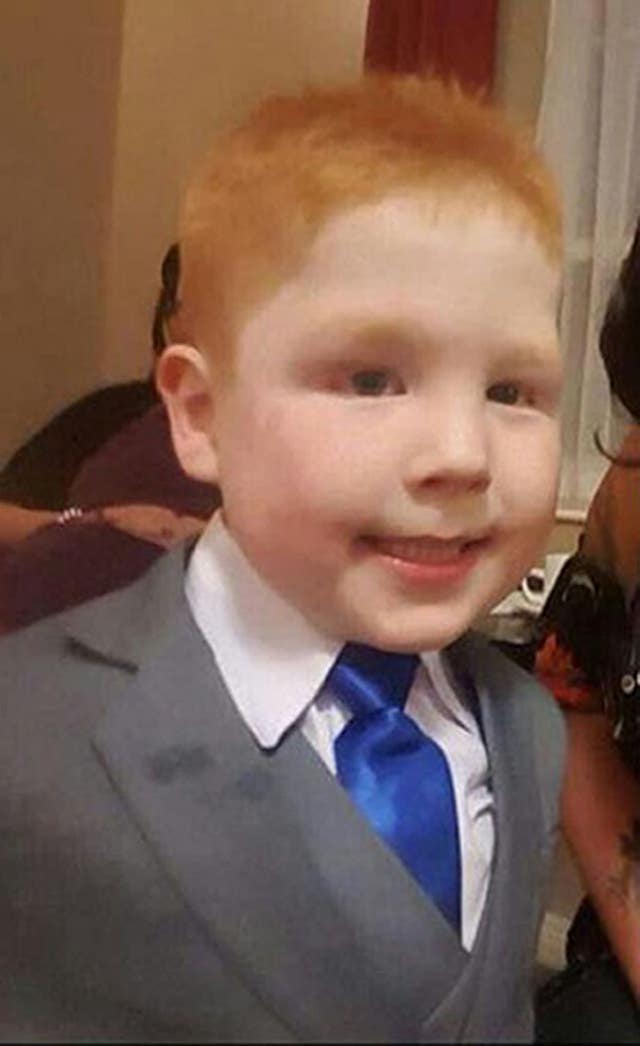 Kayden was swept away more than four miles down the Braid River in Ballymena, Co Antrim, on Saturday.
A major search and rescue operation was launched and the boy was recovered from the river and airlifted to the hospital, but he was declared dead shortly afterwards.
The boy's school, Harryville Primary, has asked for everyone to remember Kayden's family in their prayers.
In a statement on Facebook, the school said it was "a very sad time".
He was recovered from the water more than 45 minutes later near Tullaghgarley and immediately airlifted to hospital.
As news of the tragedy unfolded, the boy's school was inundated with messages of condolence for his family.
Posts on the school's Facebook wall read: "You are all in my thoughts and prayers at this time of unimaginable loss."
Another said: "Bless this wee man. You will be deeply missed."