Sinn Fein members are to travel to London this week to discuss the fallout at Stormont with Theresa May.
A delegation including newly elected party president Mary Lou McDonald and her deputy Michelle O'Neill are expected to tell the Prime Minister that direct rule is not an option when they meet at Downing Street.
Republicans are due to meet with Taoiseach Leo Varadkar and  Tánaiste Simon Coveney in Dublin on Monday to discuss the wrangle.
Ms McDonald said: "We will also make it clear to both governments that a return to direct rule from London is not an option."
The Democratic Unionist Party (DUP), whose 10 MPs are propping up the Conservatives at Westminster, effectively ended talks aimed at bringing the 13-month political impasse to a close on Wednesday when leader Arlene Foster said she did not believe it would be possible to form an Executive.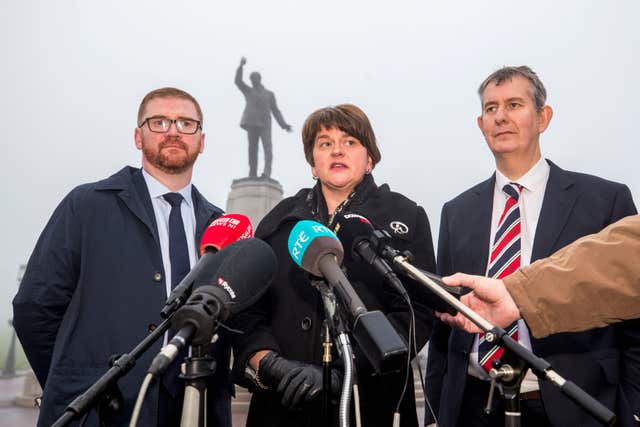 However, the move, which came two days after the Prime Minister visited Northern Ireland, surprised many who had believed a deal had been close on contentious issues such as Irish language, marriage equality and the legacy of the past.
Ms McDonald said: "Michelle and I will be telling the Taoiseach and the British Prime Minister it is the responsibility of the two governments to implement the agreements on legacy and an Irish Language Act and to provide for marriage equality."