Prince Harry and his fiancee Meghan Markle will tie the knot in the Quire at St George's Chapel this summer.
The stunning 15th century gothic St George's Chapel is set in the Lower Ward of the Queen's beloved Windsor Castle.
Click on the image below for a 360-degree look around the venue.
The chapel, with its intricately carved stonework, magnificent fan vaulted ceiling and beautiful stained glass windows, has seen many royal weddings and funerals.
On each side of the Quire are the 15th century beautifully carved stalls of the Knights and Ladies of the Garter.
Above each Garter Stall is the colourful banner and crest of that Garter Knight.
Harry's father, the Prince of Wales, and stepmother, the Duchess of Cornwall, had their televised religious blessing in St George's in 2005, after their civil ceremony down the road in Windsor's Guildhall.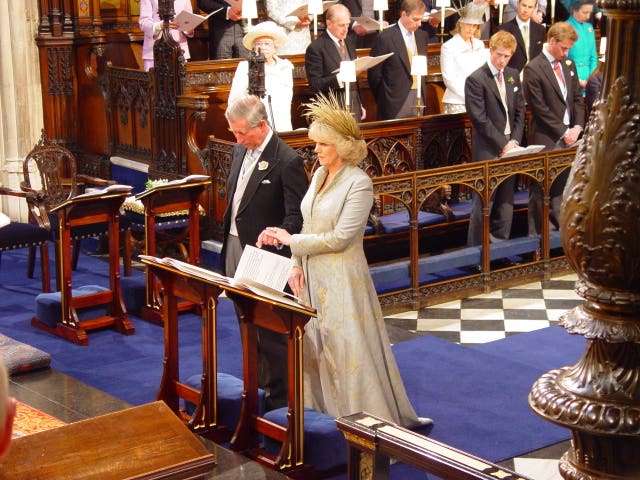 In the centre of the Quire is the ledger stone marking the burial place of King Henry VIII and King Charles I.  Jane Seymour, one of Henry VIII's six wives, is also buried here.
Harry and Ms Markle's marriage ceremony on Saturday May 19 will begin at midday.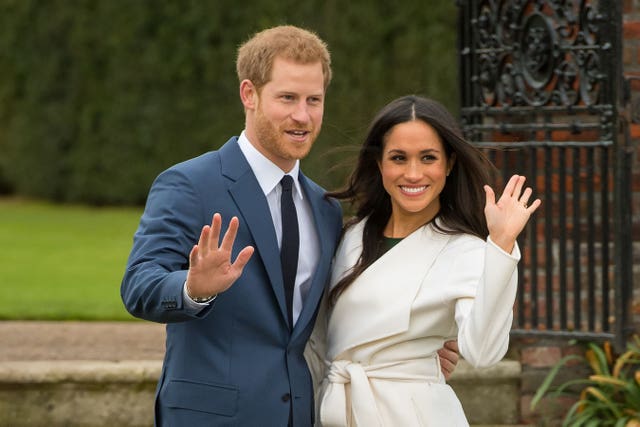 At 1pm, the newlyweds will embark on a carriage procession through Windsor town centre before heading back to the Castle to continue their celebrations.