Teenagers demanding marriage equality in Northern Ireland are to deliver a petition to Stormont on Valentine's Day.
They want same-sex marriage to be guaranteed as part of any deal to save the devolved institutions.
Failing that, they want the UK government to deliver equality legislation at Westminster.
Cameron Brown, 18, from Belfast, said: "When I'm a bit older, I want to be able to marry the love of my life. Why would the government want to stop me doing that?
"Marriage equality isn't simply an aspiration. It is a right and it's our demand of our politicians."
Same-sex marriage is among a number of stumbling blocks to agreement between political parties at Stormont.
Issues around Irish language rights and dealing with the legacy of Northern Ireland's toxic past must also be resolved.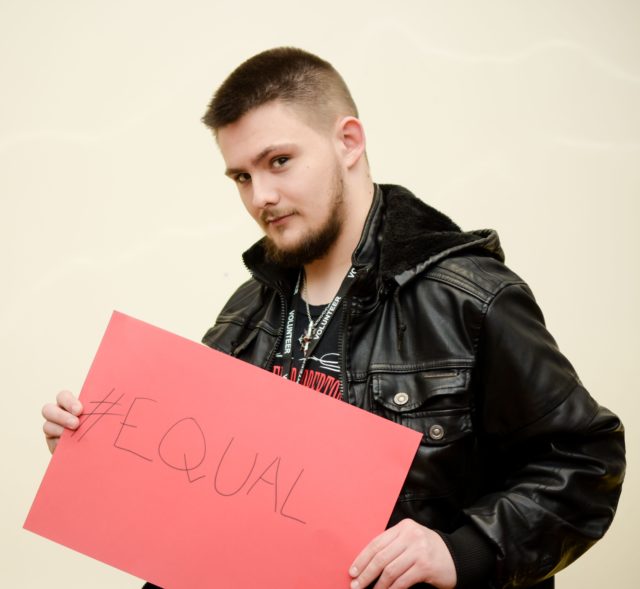 It is the latest phase in the Love Equality campaign which is supported by Amnesty International, the Rainbow Project and a number of trade unions.
Amelia Clarke, 18, from Belfast, said: "One day, I want to be able to get married, with my family and friends around me. Is that too much to ask?
"We are asking people to sign our petition for equality. It's time that Northern Ireland respected all its citizens."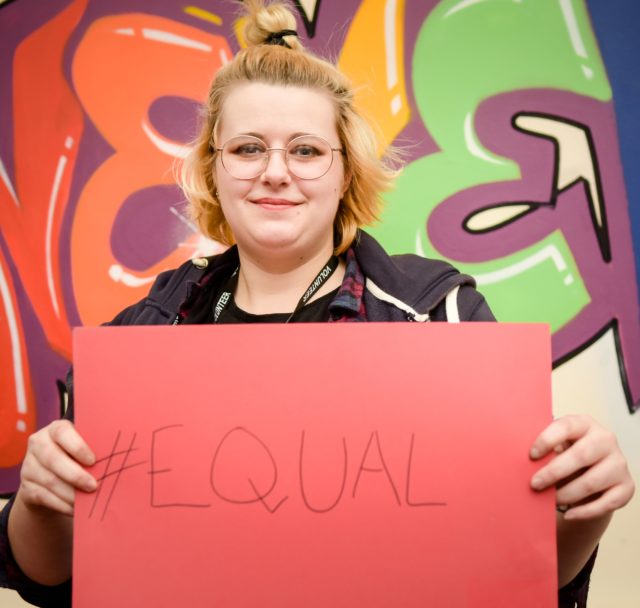 In 2015, a majority of MLAs in the Assembly voted to support equal marriage, but the measure was blocked by the use of a controversial voting mechanism designed to protect the rights of minorities.
Shay Love, 18, from Belfast, said: "I refuse to be a second-class citizen in my own country. We don't want much – we just want to be treated equally.
"We hope people will get behind our campaign as young people trying to make this a better place for everybody to grow up, to live and to love."