An alleged Islamic State-inspired teacher has dismissed bugged conversations in the wake of the Westminster Bridge attack as "overzealous rhetoric".
Umar Haque, 25, is accused of plotting attacks on London landmarks including Big Ben, the Queen's Guards and Westfield shopping centre in 2016 and early 2017.
The Old Bailey has heard how he also trained youngsters for terrorism through role-play and exercises at the Ripple Road mosque in Barking, east London, where he taught.
Haque is on trial alongside Abuthaher Mamun, 19, Muhammad Abid, 27, and Nadeem Patel, 26, who he allegedly recruited to help via the mosque.
His support for IS-inspired attacks was revealed in secretly recorded conversations with Abid and Mamun, it is alleged.
After the Westminster Bridge atrocity,  Haque allegedly talked to Abid about launching a series of attacks across the capital.
He said: "We're here to cause terror, my brother. We are a death squad sent by Allah and his messengers to avenge my Arab brothers' blood."
Cross examining, prosecutor Mark Heywood QC said he had refused to comment about it in police interviews following his arrest.
Haque replied: "Yes. I also did say some of them were overzealous. Some of them were rhetoric.
"I even said I cannot believe that's me. I cannot believe I'm speaking in such a violent manner.
"It's just sad my rhetoric is to do with terrorism."
In his interviews, he described  Patel as a "neighbour" to whom he would chat in the street.
Mr Heywood asserted: "You had lied about yourself, lied about Mr Abid, lied about Mr Mamun and not told the truth about Mr Patel. You set out to mislead the investigators."
Haque conceded: "My intention was to wave away any suspicion."
The lawyer went on: "You set out to mislead from the very beginning."
The defendant replied: "Yes, you could say that."
Haque said he had not been truthful when he told police he was involved with the administration of the Ripple Road mosque when in fact he had been teaching there too.
He allegedly declined to explain to police the allegation that he made children at the mosque enact terrorism scenarios.
Haque told jurors he had been "preparing self defence against fascists up-rise" and claimed there were "fascist police as well as fascist groups".
Mr Heywood said: "Is it the case Mr Haque that unless you are confronted by something you consider cannot be shifted, you will lie if it suits you?"
The defendant replied by saying "Islamic jurisprudence" allowed Muslims to lie to protect themselves.
The prosecutor also questioned him about a blue exercise book in which he had written about jihad in around 2013.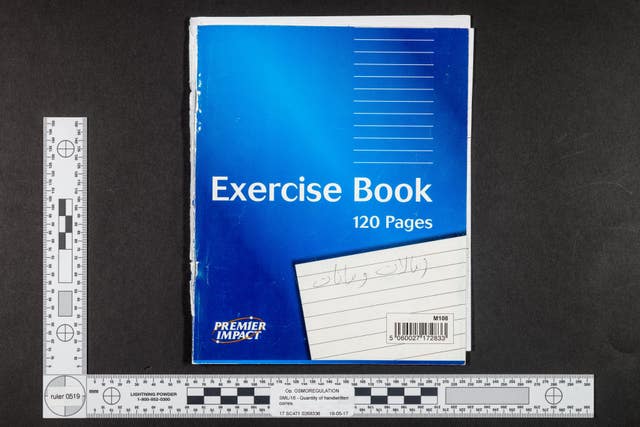 He and Mamun are accused of preparing acts of terrorism between March 25 and May 18 2017.
Haque is further charged with preparing terrorist acts by leading exercises in physical training and "role play" with children and dissemination of terrorist publications.
Abid is accused of having information about Haque's plans and Patel is charged with plotting with Haque to possess a firearm or imitation firearm.
The defendants, who all lived in east London, have denied these charges.