Theresa May has admitted you "get used to" negative comments and have to develop a thick skin as she was interviewed by a teenage vlogger.
The Prime Minister, who was questioned by 13-year-old Nikki Lilly, also talked about her own teenage years as a "shy" girl who liked reading.
Mrs May also suggested she would rather appear on Strictly Come Dancing than the Great British Bake Off, although admitted the inability to dance could be an impediment.
Ms Lilly, who has the rare medical condition arterial venous malformation (AVM), questioned the PM in Downing Street for a show on CBBC.
Asked how she coped with negative coverage, the Prime Minister said: "I guess in politics you develop quite a thick skin. I suppose you just get used to  it."
She told Ms Lilly: "It is difficult if it happens all the time, but it must be difficult for somebody your age to have those negative comments."
Asked whether she would rather be on Strictly or Bake Off, Mrs May said: "I'm not sure I would do very well at either but Strictly has some nice costumes."
Asked if she could dance, Mrs May admitted: "No. This might be an impediment to being on Strictly."
The Prime Minister, known for her love of shoes, admitted that a particular pair of "bright yellow, high-platform slingbacks" had been one of her biggest fashion mistakes.
Looking back on her teenage years, Mrs May said she "actually enjoyed school".
"I enjoyed reading books, I was quite quiet, quite shy. I was an only child, I didn't have any brothers or sisters."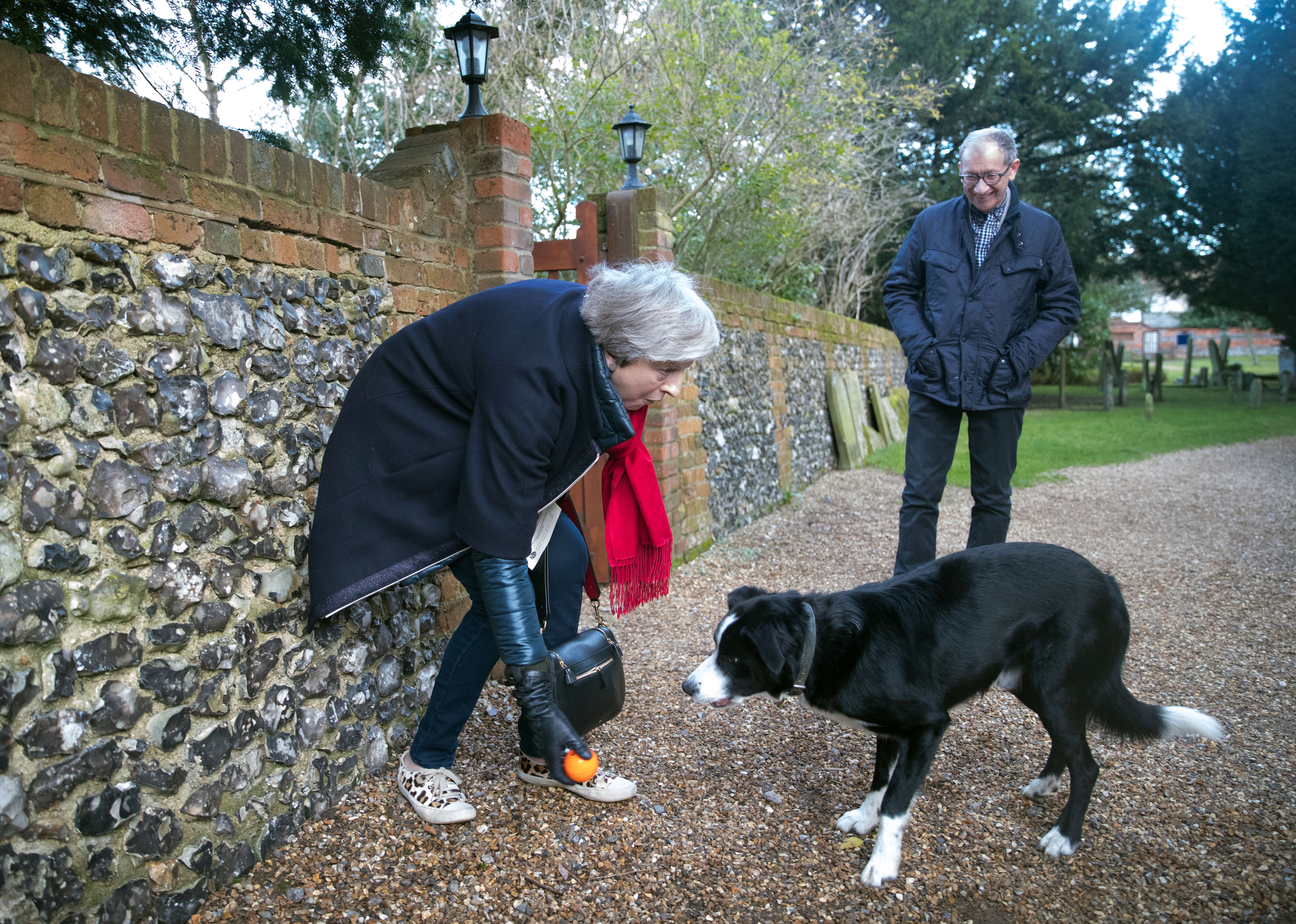 "He was knocked over by a car in front of the house and had to have one of his legs amputated, so he ended up having three legs, but he adapted and it was great."