Theresa May has warned it is time to "take a stand for decency, tolerance and respect" following increasing levels of abuse and intimidation in public life.
In a speech to mark the centenary of some women securing the vote, the Prime Minister attacked the "coarsening and toxifying" of political debate.
Mrs May said it was becoming harder and harder to conduct discussions about political issues without it "descending into tribalism and rancour".
She said: "We now face the prospect of our country's public debate becoming oppressively hostile and participation in it a risk which many are unprepared to run."
Claire Kober, Labour leader of Haringey council, announced last week that she is quitting over "sexism" and "bullying" by hard-left supporters of Jeremy Corbyn.
Mrs May said: "It is a depressing coincidence that in the week we are celebrating the first inclusion of women in the democratic process, one of the most senior women in local government has, in effect, been hounded out of office."
She added: "I think it is particularly disappointing as I saw that in a week in which we're celebrating the first votes for women that we actually see a senior woman in local government effectively being hounded out of office with what she described as that sexist and bullying behaviour.
"I don't think that has any place in our public life – you can disagree with somebody, they can have a different viewpoint from yours, but discuss it properly, don't deal in that sort of bullying and sexism.
"And I think it's very disappointing that she's felt it necessary to step down and as I say has effectively been hounded out of office."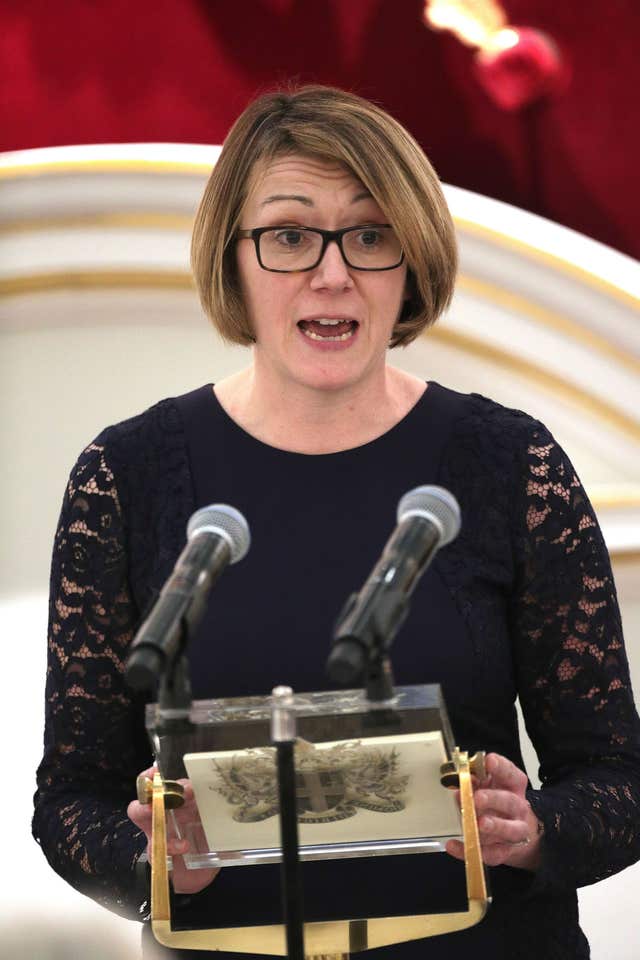 In a speech in Manchester to mark the 100-year milestone, she said women "often take a different approach" in politics.
"For women, politics can be as much about listening and learning from others than it is about broadcasting your own views and opinions and that is all to the good," she said.
Tory MP Jacob Rees-Mogg was pushed and jostled when he addressed a student debate in Bristol at the weekend and a number of public figures have been "no platformed" at universities where students have opposed their appearance.
Mrs May said it was time to "ask ourselves seriously whether we really want it to be like this?"
"Whether we are prepared to accept a permanent coarsening and toxifying of our public debate or whether together we will take a stand for decency, tolerance and respect," she added.
The Prime Minister announced plans for a Law Commission review of legislation to ensure that actions which are illegal offline are also illegal online.
And she pledged to establish a new annual internet safety transparency report, to provide data on how social media companies are dealing with abusive material.
Mrs May also endorsed the recommendations of a report into intimidation produced last year by the Committee on Standards in Public Life, which called for legislation to shift the balance of liability for illegal content to the social media companies.
A social media code of practice will be released later this year, while the Government will publish its Internet Safety Strategy in the spring.
Law Commissioner David Ormerod said: "There are laws in place to stop abuse but we've moved on from the age of green ink and poison pens.
"The digital world throws up new questions and we need to make sure that the law is robust and flexible enough to answer them.
"If we are to be safe, both on and off line, the criminal law must offer appropriate protection in both spaces.
"By studying the law and identifying any problems we can give government the full picture as it works to make the UK the safest place to be online."