The publisher of the Daily Mirror newspaper has struck a £126.7 million deal to buy a string of titles from Richard Desmond's media empire, including the Daily Express, the Daily Star and OK! magazine.
Trinity Mirror will stump up an initial payment of £47.7 million to Northern & Shell, followed by £59 million between 2020 and 2023 and a further £20 million in shares to the privately-owned firm.
The move marks a major shake-up of Britain's media landscape, bringing together politically left-leaning titles like the Sunday Mirror, with more right-wing publications such as the Sunday Express.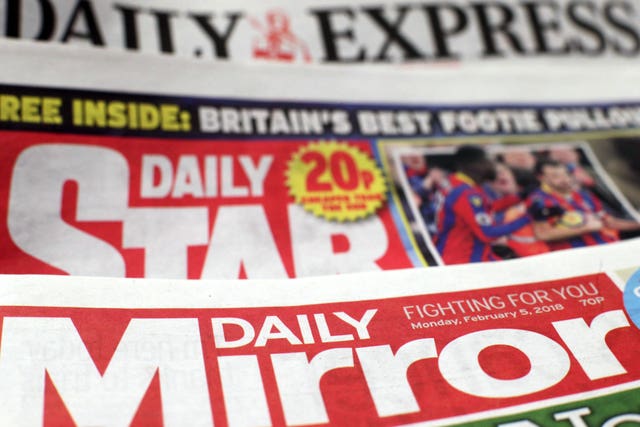 As part of the deal, Trinity Mirror will seize control of Daily Star Sunday, celebrity magazines New! and Star, and a 50% slice of the Irish Daily Star.
Trinity Mirror chief executive Simon Fox has ruled out a shift in editorial tone across the major titles, but said it would spark £20 million a year in cost savings which will lead to job losses.
Speaking to the Press Association, Mr Fox said: "The titles have separate editors and they know their readers best and have full control over the content – that will not change.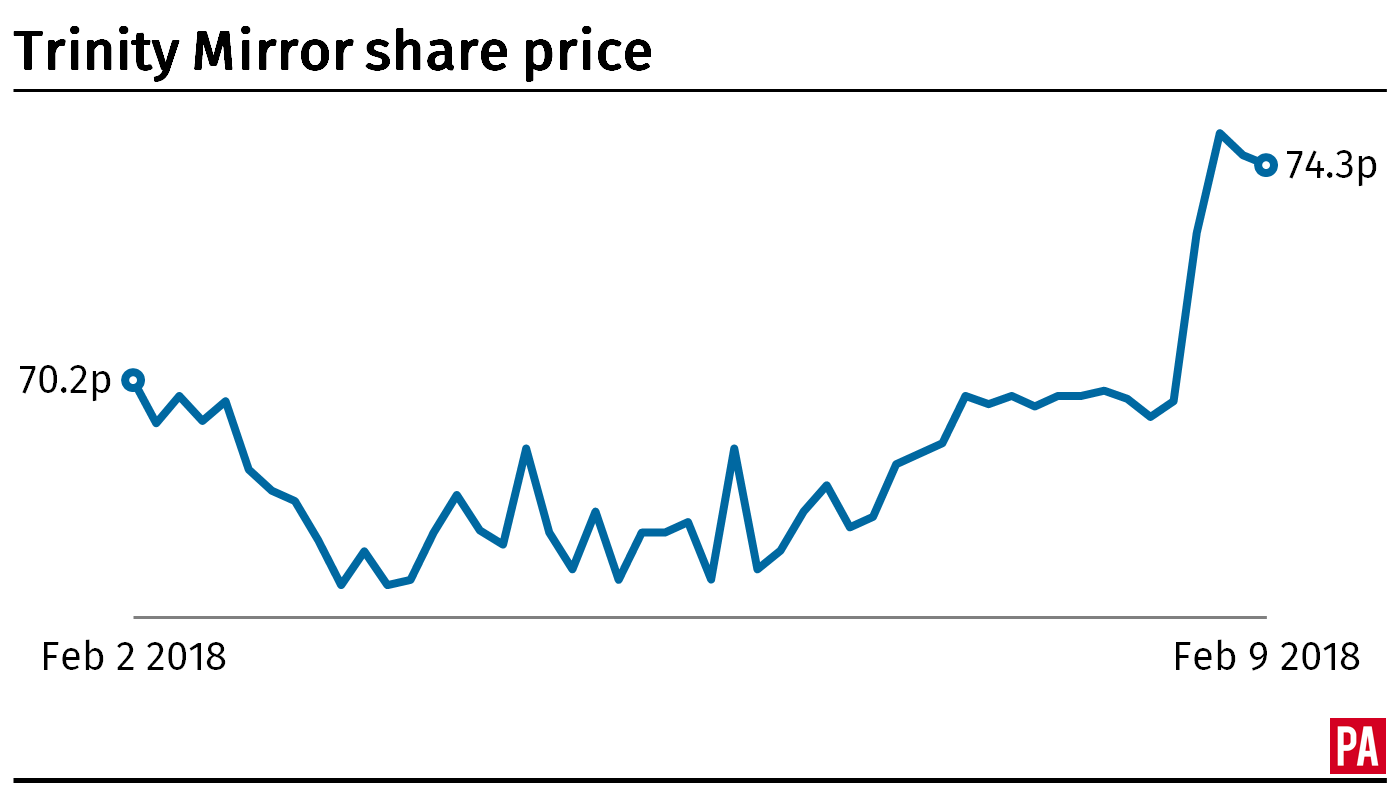 Mr Fox said a chunk of the cost savings would come from sharing stories across titles, with the same sport and features content being used in both the Daily Mirror and the Daily Express.
However, he said it would be "entirely inappropriate" to take the same approach with the newspapers' political teams.
Focusing on cost savings, he said: "There will changes to both businesses over time and what we will do, as we did when we brought Local World, is to look to remove duplication.
"That's why we are stronger together than we are separate.  Both organisations have finance teams, HR, newspaper sales, marketing and so on.
"Therefore, there will be consequences for a number of jobs, but it is far too early to work out exactly how many."
He said the changes would hit the "production side and potentially the creation side", but stressed that both organisations would have "bigger teams" going forward.
Mr Desmond acquired the Express titles in 2000 for £125 million but the industry has had to grapple with sliding advertising revenues.
Circulation of the flagship titles have also come under pressure, with the Daily Express and Daily Star falling 6.8% and 11.1% respectively in December.
Major newspaper organisations have been attempting to offset falling advertising revenues in print by raking in more money from online adverts.
The Express.co.uk and the Dailystar.co.uk recorded 280 million page views in December, with Trinity Mirror securing 649 million across its websites and apps.
Mr Desmond, chairman of Northern & Shell, branded the deal a "transformational transaction".
He said: "(It is) a logical and natural next step in the evolution and consolidation of the media sector and will create a larger and stronger platform serving all stakeholders.
"In Trinity Mirror we have a great partner, who will be an excellent steward of the business going forward, and I am delighted to be able to retain an ongoing interest in the combined group."
Alongside the publications, Northern & Shell's Luton printing press will fall into Trinity Mirror's hands, if the deal wins backing from shareholders and competition regulators.
Trinity Mirror has five printing plants across the country producing its own titles, and printing for news organisations such as the Guardian and Scotsman owner Johnston Press.
Mr Fox said the deal could also lead to "efficiencies" on the print production side of the business.
The group, which owns regional titles such as the Manchester Evening News and the Liverpool Echo, said it will shift more than £70 million into the Northern & Shell pension scheme following the tie-up.
Northern & Shell has also agreed to lease out space to Trinity Mirror at its headquarters in Lower Thames Street, London, where the Express and Star teams will remain.
Shares in Trinity Mirror rose more than 7% in morning trading on the London Stock Exchange.