University tuition fees should partly be based on how a degree course could benefit a student's future career, the Education Secretary has said.
Damian Hinds said he wanted to see a system which would consider a course's value for money to decide the level at which fees are set.
He said fees should be determined by "a combination of three things: the cost [to the university] to put it on, the benefit to the student and the benefit to our country and our economy".
He told the Sunday Times: "We have a system where you have got almost all institutions and almost all courses at those institutions charging exactly the same price.
"Some have higher returns to the student than others. It's right that we now ask questions about how that system operates. I would like to see options available which have different costs."
His comments come ahead of the Government's long-awaited review of university funding, which is expected to be announced this week.
It is likely the review will look at issues such as cutting or freezing tuition fees – which cost up to £9,250 a year at English universities – as well as interest rates on loan repayments, which stand at up to 6.1%.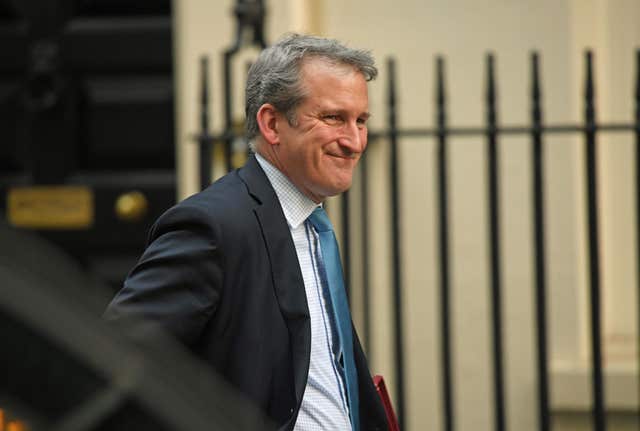 The review, pledged by Theresa May last autumn, comes amid growing debate about university finance, including student debt and whether students are getting value for money.
According to the Sunday Times, Mr Hinds said the review could also lead to a cut in the number of years for which graduates are expected to keep paying back student loans and a rise in the amount they must earn before they start repayments.
The announcements are likely to be met with close scrutiny by university leaders, as some warned that finding the right balance on tuition fees and university finance is likely to mean a "series of difficult trade-offs".
A spokesman for the Russell Group, which represents 24 of the UK's most selective universities, said: "Any changes to the current funding model need to be fair and affordable to students, while still meeting the needs of taxpayers and universities in providing students with a high-quality education and experience."
Sally Hunt, general secretary of the University and College Union (UCU), said the review needed "to be radical and explore genuine alternatives to the current system, not just tinker at the edges of the current failed system".