The British ambassador to the United States has said the Anglo-American relationship is "good and strong" despite Donald Trump targeting Theresa May in a tweet.
Mrs May dished out a rebuke to Mr Trump for retweeting anti-Muslim videos originally posted by Britain First, to which the president said the Prime Minister should focus on terrorism instead.
Sir Kim Darroch, ambassador since January 2016, was shown the tweets "which raised a lot of eyebrows" during an interview with Fox News on Wednesday evening.
Sir Kim said: "I have been 40 years in the foreign service, I've seen a number of presidents and Prime Ministers.
"There has never been a moment when the relationship hasn't been really deep and strong, but also never a moment where there hasn't been one or two issues on which we disagree.
"It's a hugely strong relationship in lots of other areas – intelligence, security, trade, defence, and the trade relationship, 200 billion dollars-worth of trade both ways.
"And with Brexit and the potential for doing a free trade agreement between the UK and US, the future is going to be even bigger."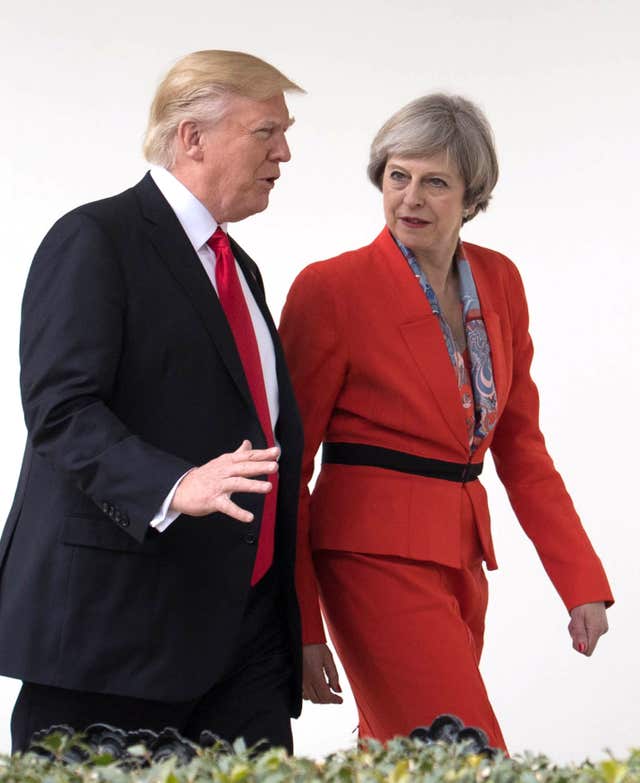 On Brexit, presenter Bret Baier said there was a "lot of angst" about how Britain's departure from the bloc would work, which was rebuffed by the ambassador.
Sir Kim said: "The next task is to agree transitional arrangements that will give certainty and continuity not just to British, but to international businesses present in the UK and beyond that we need to work out a future trading relationship with the EU.
"I am confident we will achieve all of that but I am also confident that we have this great opportunity then to forge stronger trading relationships with the rest of the world, free trade agreements, starting with here in the US."