The Duke of Cambridge relived his motorbiking youth when he took the latest model from legendary firm Triumph for a spin – and gave it the thumbs up.
William tried the new Triumph Tiger 1200 during a tour of the manufacturer's factory and could not hide his excitement at seeing all the two-wheeled machines in various stages of construction.
When the duke first arrived at the plant he was impressed by the bike he would later ride waiting at the entrance and said "Look at this – a monster."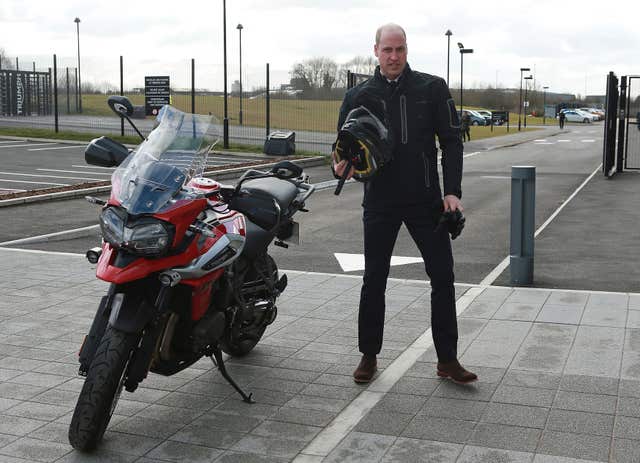 William, 35, wore a helmet, gloves and jacket for the brief turn on the Triumph Tiger and at first drove into a car park to give himself a longer run along a stretch of private road at the factory in Hinckley, near Nuneaton.
He revved the engine and sped along towards the waiting press and braked gently before taking off his helmet and saying "very nice", and adding to the media: "Your turn next guys."