A mother whose trial collapsed due to "repeated failures" has spoken of the "very difficult" moment she had to give birth in custody.
Petruta-Cristina Bosoanca was one of three people arrested in connection with allegations of people-trafficking, and her baby was born while she was awaiting trial.
On Wednesday, Judge Gregory Perrins, sitting at Wood Green Crown Court in north London, said there had been "wholesale failure" by the prosecution over its disclosures of evidence in the case of Miss Bosoanca and her co-defendants, Adrian Iordan and Anisoara Lautaru.
The judge said the Crown Prosecution Service's (CPS) case was "fundamentally undermined" by around 65,000 social media messages, served after the trial began, involving the complainant.
She said: "Why they don't discover everything early? They need to be sure. They need to check everything."
Asked about the birth of her child, she told the broadcaster it was "very difficult", adding: "Going to the hospital with officers in the ambulance, being with you in the room giving birth, there wasn't anyone with me.
"In the moment when I was supposed to be happy, I was happy but unhappy at the same time."
The case echoed that of 22-year-old Liam Allan, who spent almost two years on bail ahead of a trial which was halted at Croydon Crown Court in December after messages undermining the case were found.
And Oliver Mears, 19, spent two years on bail accused of raping and assaulting a woman in July 2015 before the CPS decided to offer no evidence against him on the basis of fresh information.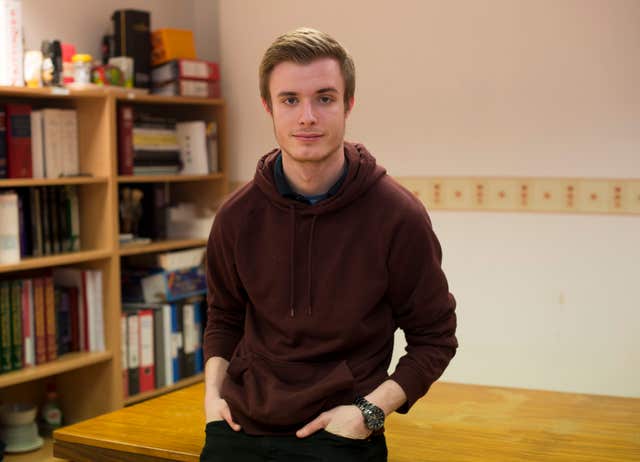 "The laws of disclosure exist to ensure that a trial is fair. If there is material which either undermines the prosecution case or assists the defendant it must be made available to the defence.
"In this case there were repeated failures to apply the disclosure provisions correctly. There appear to have been failings on the part of both the police and the CPS.
"The effect of these failures has been that material which fundamentally undermines the prosecution case was only disclosed due to the focused efforts of all counsel in the case.
"Had it been made available sooner, I have no doubt that the case would have been fully reviewed at a much earlier stage."
Part-way through the trial, prosecutors offered no evidence against Miss Bosoanca, of no fixed address, Mr Iordan, 26, of Sandwell, Birmingham, and Miss Lautaru, 20, of Wembley in north London.
A CPS spokesman said: "We accept that there were issues with the disclosure handling in this case.
"We have today given an undertaking that we will work to establish what has happened in this case, to identify what went wrong and where lessons might be learned."
The CPS will now undertake a full review of the case.