The Prince of Wales came face to face with a portrait of himself – painted by a four-year-old girl.
Bella Bijlmer was with her parents, Anton, 37, and Rachael, 36, and nine-month-old sister Nayla to meet Prince Charles during a visit to Stroud in Gloucestershire on Friday.
Bella was waiting patiently with her family, who are from Stroud, when Charles walked up to them and said hello.
The little girl's mother, Rachael Bijlmer, said: "When we saw the Prince was visiting we thought we would come along and see if we could see him.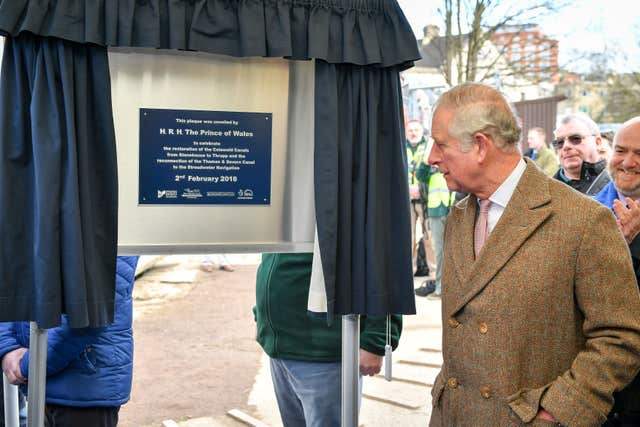 "The Prince asked her about her painting and where she did it and if Nayla was her little sister and whether she got covered in paint.
"It was really lovely."
Prince Charles met volunteers from the Cotswold Canals Trust who have worked on the project, and took a ride on a narrowboat.
He descended through the Wallbridge Upper Lock, passing through the restored section of canal before cutting a ribbon to mark the completion of Wallbridge Lower Lock and the rejoining of the two canals.
Charles then joined a reception for volunteers and members of the local community where he unveiled a plaque commemorating the event.
He told guests he was very pleased to be visiting as patron of The Canal & River Trust, and praised the work of all the volunteers.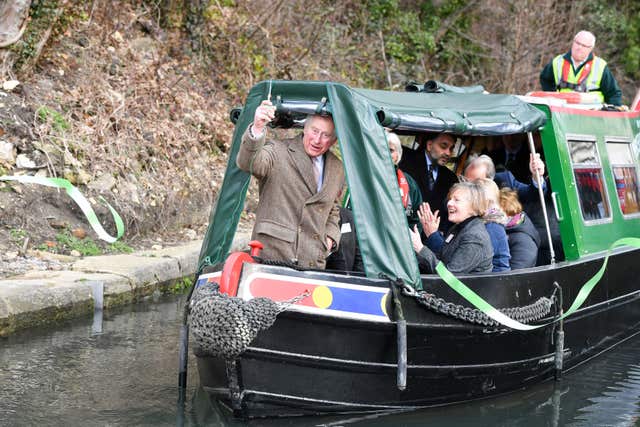 "I would like to take this opportunity to thank all those that have been involved for a long time in this project."
Later the Prince, as president of The Prince's Trust, visited Tetbury-based Timberpride, a sustainable oak merchant which was set up with a loan from the charity in 1995.
During the visit to the workshop, Charles helped put the finishing touches to an oak plaque, which he unveiled to commemorate the visit.