The boss of Creative Scotland has apologised following outcry over its handling of the latest round of arts funding.
Chief executive Janet Archer said she was "profoundly sorry" as she appeared before Holyrood's Culture Committee to explain its three-year regular funding (RFO) decisions.
The body was heavily criticised for pulling the plug on funding for 20 organisations, including high-profile theatre, music and disabled arts groups.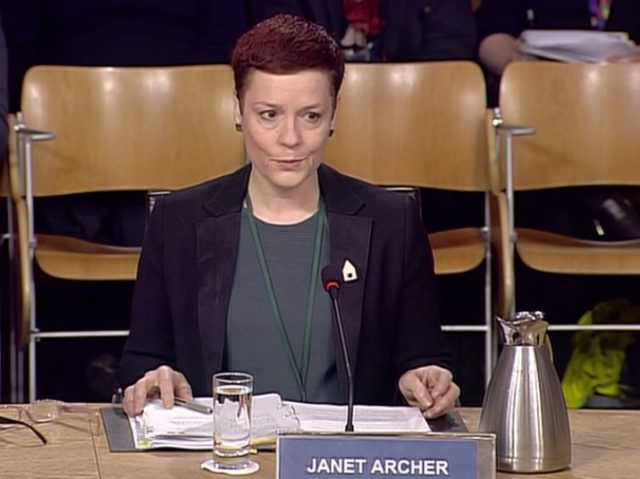 Arts organisations have called on Creative Scotland to overhaul its processes.
Ms Archer told the committee: "I'm profoundly sorry that the delivery of this process has been a negative one for many and we can't let this happen again.
"I will make sure that we learn from this moment and resolve all the outstanding issues fairly and openly."
Creative Scotland had been warning of cuts last year, but the Scottish Government stepped in with £6.6 million increase to maintain arts funding at £99 million over three years and cover a shortfall in National Lottery cash.
The body announced three-year regular funding for 2018 to 2021 for 116 organisations last month.
A total of 19 groups were new to the list while regular funding was cut completely for 20 others.
Concerns were raised about several of those including disability-led arts organisation Birds of Paradise, and the Lung Ha Theatre company, which works with people with learning disabilities.
Following a backlash, those organisations had their funding restored alongside three others.
Committee convener Joan McAlpine told Ms Archer: "I'm sure the sector out there is hearing your apology for what went wrong, but you did design the system, and when the RFO funding was announced on January 25, you Janet Archer said the decisions had been arrived at through a careful and thorough decision-making process.
"That wasn't true was it?"
Ms McAlpine pointed to the resignation of board members, who raised concerns over the funding decisions.
"The issues that have hit the public realm, about for example the equalities agenda and the fact that you have taken money away from world class theatre in the disabled sector – that was raised (at a board meeting)," she said.
"The issue of the fact that you were cutting childrens' theatre in the year of young people was raised by your board members.
"So there was really no excuses but you went ahead anyway."
Ms Archer said: "I completely appreciate and recognise that the regular funding process has been more challenging this time round than it needed to be, both for those applying and for our staff, she added.
"We understand that this final stage of the process has created real difficulties.
"None of us want to relive that experience in three years time, and that is why…we are committed to a root-and-branch review of how we fund.
"We will importantly do this in collaboration with the people and organisations that we fund."