A man was freed by firefighters after getting his genitals trapped in a ring spanner.
A crew was called to assist staff in the accident and emergency unit at Royal Gwent Hospital in Newport, south Wales, at around 9am on Wednesday.
Firefighters used cutting equipment to remove the steel tool.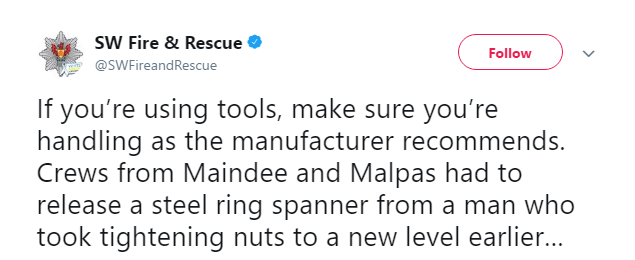 They tweeted on Wednesday: "If you're using tools, make sure you're handling as the manufacturer recommends.
"Crews from Maindee and Malpas had to release a steel ring spanner from a man who took tightening nuts to a new level earlier…"
The post has since been removed.