The boss of Heathrow has hit back at British Airways' parent company in a row over the impact of the planned third runway on landing charges.
Chief executive John Holland-Kaye described the airport's pledge to keep fees close to current levels as "pretty remarkable".
On Tuesday Willie Walsh, boss of BA's owner IAG (International Airlines Group), told MPs on a select committee they "shouldn't trust" the airport to expand on time and on budget.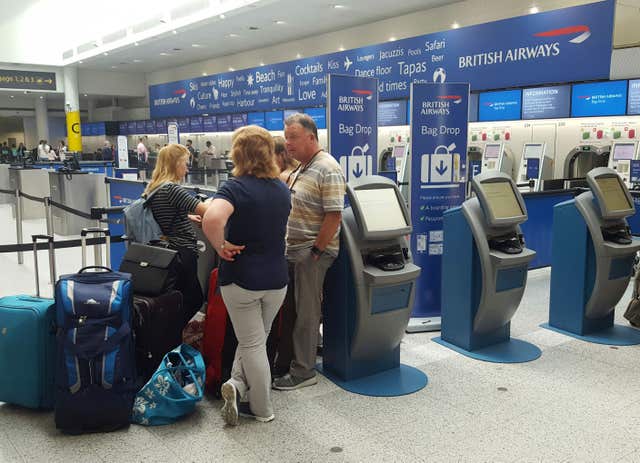 Landing charges are currently around £22 per passenger.
In an interview with the Press Association, Mr Holland-Kaye said: "We've accepted (Transport Secretary) Chris Grayling's challenge on delivering close to current charges.
"I cannot at this stage say exactly what that level would be, but that is a pretty remarkable situation to get to.
"Can you think of any other major construction project which delivers for pretty much the same price as today? I can't."
"A big drive is in getting that overall price down by having more competition and choice between airlines at Heathrow."
Last year Heathrow revealed it found potential cost savings of up to £2.5 billion to bring the project's total cost down to £14 billion.
Mr Holland-Kaye said he wants to see "a healthy IAG" at Heathrow, but with competition from airlines such as Virgin Atlantic and easyJet.

Mr Holland-Kaye added: "We all know what BA's interest is and the value they get from their dominant position at Heathrow.
"My job is not just to follow narrow self interests."
Heathrow announced record passenger numbers in its full year results on Thursday, up 3.1% to 78 million.
The Department for Transport says it is on track to publish final proposals for expansion in the first half of the year for a vote in Parliament.
If the scheme is approved, Heathrow will submit a planning application after consulting local communities on detailed proposals.
The airport hopes to begin construction in early 2021, with the runway completed by the end of 2025.