The father of a brain-damaged boy at the centre of a life-support treatment battle has lost a legal fight after being barred from the London hospital where the youngster is being cared for.
Lanre Haastrup asked a High Court judge to overturn a ban imposed by bosses at King's College Hospital, where 12-month-old Isaiah Haastrup is being treated.
Mr Justice Mostyn on Thursday dismissed Mr Haastrup's application.
He said Mr Haastrup had not demonstrated any legal error by hospital bosses or shown that they had acted irrationally.
The judge said that, in any event, the ban was being reviewed by hospital bosses.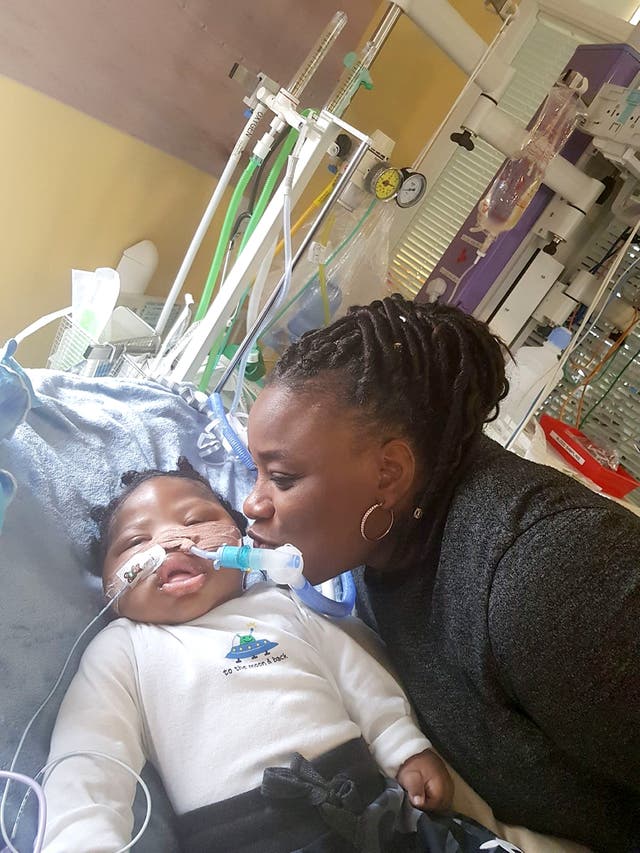 "One note describes him as being very aggressive and that he was standing at the desk and shouting," said Mr Justice Mostyn in a ruling on the case.
"Another described him as disrespectful and threatening.
"A yet further note described him as threatening and aggressive towards staff."
Mr Justice Mostyn said hospital bosses had an "obligation to maintain good order" in the interests of patients.
"I am confident that at the review (hospital bosses) will consider the claimant's position with the utmost care," the judge added.
"However, speaking for myself, I would be surprised if they agreed to readmit (Mr Haastrup) unless he formally undertook to conduct himself respectfully and courteously to the staff and not to behave in an abusive or aggressive manner towards any hospital staff."
Mr Haastrup initially made complaints to another judge, Mr Justice Newton, at a High Court hearing in London on Wednesday.
He said he had done nothing wrong and told the judge that his son could die within days.
Mr Justice Mostyn took control of the case on Thursday.
He analysed written submissions and published a ruling.