A mother has been jailed for a minimum of 14 years and nine months for suffocating and poisoning her eight-week-old son.
Hannah Turtle, 22, pleaded guilty to the murder of her son James Hughes seven days into her trial at Mold Crown Court.
She also admitted three counts of ill treatment of the infant and two counts of poisoning.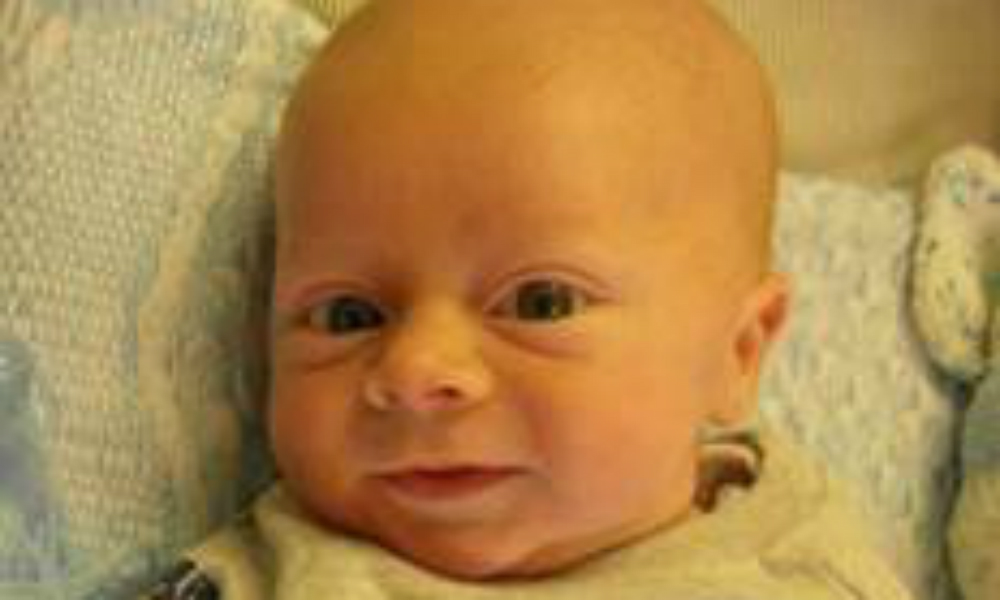 Turtle, from Shotton, North Wales, had held her hand over the baby's mouth and nose, causing him to stop breathing, on three occasions before his death.
On June 9 2016, the court heard, she was alone in the bedroom of the home she shared with her partner Ian Hughes and his mother Kathleen when she placed her hand over his nose and mouth as he slept in his Moses basket.
Judge Mr Justice Lewis said: "In one interview, you said James was struggling, his arms and legs flailing as you pressed down.
"You then sat alone for some minutes.
"You then went to speak to your partner's mother in her room. You did not tell her what you had just done."
Turtle returned to the bedroom after a few minutes and called Mrs Hughes to say the baby was not breathing.
Sentencing, Mr Justice Lewis said: "James was an eight-week-old baby deserving of protection and you, his mother, should have provided that protection.
"Instead you suffocated him."
In a statement read out by David Elias QC, prosecuting, Mrs Hughes described her grandson as "an angel" and said Turtle had "ruined" the family.
She said: "I feel she is pure evil and there is nothing I can say that does justice to how we are all feeling."
Mrs Hughes added: "She does not deserve forgiveness for the cruel and evil crimes she has committed."
Turtle, with short hair and wearing a rosary necklace, cried at times as her offences were described to the court.
Gordon Cole QC, defending, said she had a history of mental illness and self-harm.
He said her trial had had to be adjourned after she had cut herself with a razor blade.
The court heard psychiatrists' reports showed she had a personality disorder and had been suffering from factitious disorder, formerly known as Munchausen syndrome by proxy, where a person inflicts pain on another.
Mr Cole said: "The evidence in this case points to a young woman with a very troubled background."
Mr Justice Lewis said he was not sure Turtle had intended to kill her son but was sure she intended to cause him serious harm.
He said: "James was a healthy, happy baby who, in his short life, was a source of joy and was much loved."