Sales will be restricted for some of the cheapest train tickets because of a delay in confirming timetables.
Advance fares normally go on sale 12 weeks before travel, but some will be held back until operators have certainty over which trains will not run because of engineering work.
The issue has been caused by public sector company Network Rail, which is responsible for managing Britain's rail infrastructure, failing to meet its obligation to publish timetables 12 weeks in advance from May 20.
Transport Secretary Chris Grayling said passengers have "the right to expect accurate information when they book tickets" and he has "made clear" to Network Rail and train operators that they must resolve the situation "as soon as possible".
An investigation has been launched by regulator the Office of Rail and Road (ORR).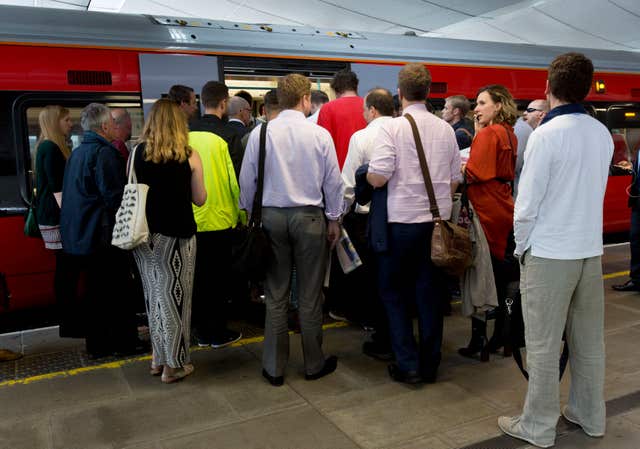 It blamed a series of issues, including "unexpected alterations" to Network Rail projects such as the significantly delayed electrification work between Manchester and Preston.
Seven times more timetable changes than normal are being made in May due to the introduction of new trains and services, but the RDG insisted that "the scale of this change was being managed" before the issues with infrastructure projects emerged.
While most timetables and tickets will still be available 12 weeks before travel, journeys will usually only be confirmed six weeks beforehand, and as little as four weeks in some cases, the RDG said.
Passengers who book tickets on trains which are later cancelled will be able to apply for a full refund.
Those who buy a full price ticket but find cheaper fares nearer the time of travel are advised to buy the lower priced ticket and claim a refund on their initial purchase.
Network Rail said the decision to delay timetables "hasn't been taken lightly", adding: "We recognise this will be inconvenient for some passengers and can only apologise that we've had to take this step."
It discovered more than 2,600 omissions or errors in online journey planners.
Chief executive Anthony Smith said: "Passengers have been badly let down and will be deeply frustrated that they can't make plans with certainty.
"They are also at risk of paying more, so we will monitor the effectiveness of the industry's no-quibble commitment."
ORR chief executive Joanna Whittington said: "We will want to ensure that any lessons learned from this are properly addressed for the future."
RDG managing director of customer experience Jacqueline Starr said: "While for the vast majority of our customers this change will have little or no effect, the reduced time to plan and book certain journeys may inconvenience some people and for that we apologise."