Former BHS owner Dominic Chappell has been ordered to pay £87,170 after failing to provide information about the firm's pension schemes to investigators when it collapsed with the loss of thousands of jobs.
Chappell, director of Retail Acquisitions, which bought BHS for £1 from billionaire Sir Philip Green in 2015, was prosecuted by The Pensions Regulator (TPR) under the Pensions Act 2004.
Self-described entrepreneur Chappell had claimed he did "everything and more" to help the regulator but he was convicted of three charges after a four-day trial in January.
He was ordered to pay a £50,000 fine and £37,670 in court costs at Barkingside Magistrates' Court in London on Friday.
Chappell had told the hearing he would have to take out a loan if he was fined, saying the "great perception of me having millions from BHS" was not true and that he had been left "financially crippled".
He added: "I'm in arrears on a number of bills at the moment – I can't afford to pay," with "huge amounts of cash flooding out the door".
District Judge Gary Lucie ordered Chappell to pay the fine at a rate of £2,500 a month.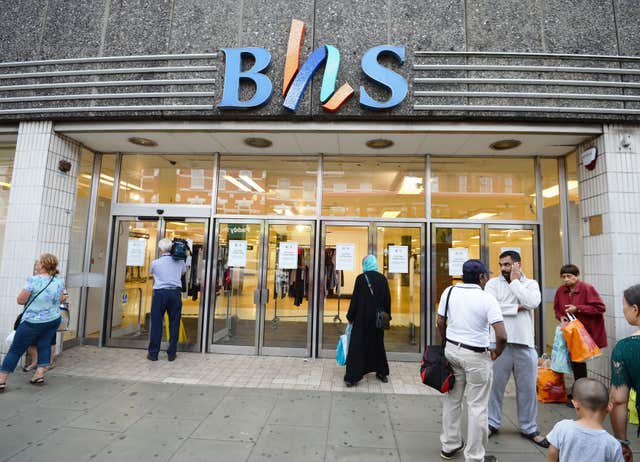 "Even when asked questions about his means he gave a self-serving and uninvited diatribe about the case.
"His counsel Mr Levy said he was a 'victim in all this' – in my mind that cannot be further from the truth."
The businessman's outgoings included £3,800 a month rent on the Dorset home where he lives with his wife and children, around £32,000 a year renting a new Range Rover and £2,500 a month on private school fees.
He said his only income is his salary of between £2,700 and £3,000 as a consultant for a small cosmetics company.
Chappell's assets include a house near Blandford Forum, which he says is heavily mortgaged and has no equity, and shares in a property investment company based in Gibraltar, which owns land in Portugal.
He said he has also been served with a £10 million contribution notice from TPR.
Last month Chappell's trial defence said he could not provide information as he had been locked out of the chain's headquarters after it folded, but this was dismissed by the judge as "simply not believable".
Following seven hours of deliberation last month, District Judge William Ashworth said Chappell was not a credible witness and convicted him of failing to provide information to the regulator over a 10-month period.
On more than one occasion as he delivered his judgment at Brighton Magistrates' Court in January, Judge Ashworth said: "I do not believe the defendant's account at all."