Traumatised victims who gave evidence against a grooming gang were "disgusted" by the court process and some had to have mental health treatment after being quizzed by lawyers, the author of a serious case review has said.
The treatment of young women and girls in the series of Operation Sanctuary trials which centred on abuse in Newcastle was branded "inhuman" by child sexual exploitation expert and barrister David Spicer.
Speaking after his 150-page report was published at the city's Civic Centre, he said: "I am aware how easy it is to treat vulnerable witnesses badly.
"It's not a difficult process to confuse them and distress them.
"All the victims we spoke to said they were disgusted with their experience in the court and several of them had to have mental health treatment afterwards as they were suffering from trauma."
One was cross-examined about material from her local authority records which she had no idea existed, let alone been released to the defence, Mr Spicer said.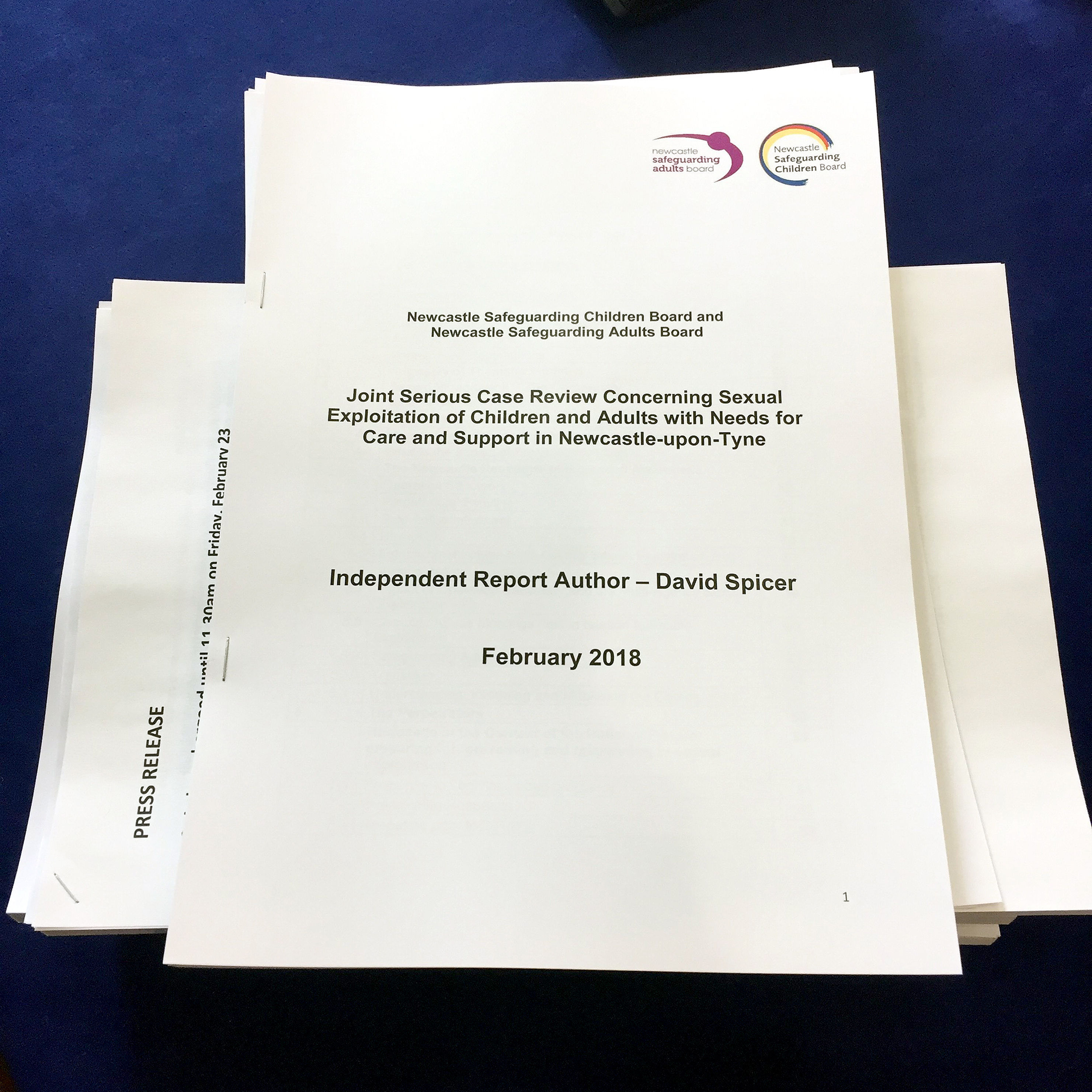 His review followed trials which saw 25 defendants sentenced at Newcastle Crown Court last year for a range of offences including rape, drugs and prostitution.
The serious case review team spoke to eight of the 22 vulnerable witnesses who gave evidence.
The report estimated there were 700 grooming victims in total in the Northumbria Police area.
The serious case review found things have improved since 2014 and that in Newcastle there was no reluctance to start an investigation into grooming due to political correctness or fears of being branded racist, which had been a factor in abuse scandals elsewhere.
But, before 2014, the report stated that perpetrators were not consistently investigated and so went unpunished.
The report stated: "This sent an unhelpful message to perpetrators, they were unlikely to be prosecuted or prevented from continuing to abuse, encouraging an arrogant persistence.
"It also had a significant impact on victims who learnt that nothing would be done against perpetrators."
That changed after Northumbria Police launched Operation Sanctuary in January 2014, a month after a young women with learning difficulties told her social worker she had been sexually abused.
Mr Spicer said Newcastle could be used as a national example.
He said: "Unlike some other areas, Newcastle agencies did not try and sweep this under the carpet but actively went looking for it and as a result a large number of perpetrators were arrested and prosecuted, and victims saved from further trauma.
"That is not say that lessons have not been learned."
Northumbria Police paid an informant £10,000 for information about the groomers and it later emerged he was a convicted child rapist.
The review said this was not an issue within its scope, adding: "During conversations with some victims, they expressed concern that this informant may have abused them and they were reassured there was no evidence of this."
The review was carried out for Newcastle Safeguarding Children Board and Newcastle Safeguarding Adults Board.