British astronaut Tim Peake has thanked his mum and dad for their "unwavering support" as he was presented with the freedom of his home city.
Chichester City Council award the highest honour it can bestow on Major Peake at a ceremony attended by 1,200 people.
Mayor Peter Evans presented the title at the Chichester Festival Theatre before Maj Peake, 45, gave a talk about the European Space Agency's Principia Mission.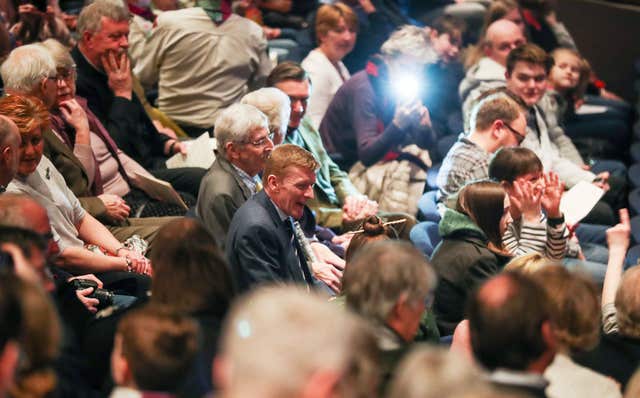 "Despite choosing a career path from an early age that has had more than its fair share of risk, my parents have always provided the encouragement and unwavering support to help me to succeed.
"Thank you mum and dad and all the friends and family that are here today."
He added: "I would like to say how delighted I am to be here in my home city and what a huge honour it is to receive the freedom of the city of Chichester."
Maj Peake continued: "Of course Chichester and the local area holds a very special place in my heart, not just because it was the place I was born and spent the first 18 years of my life, it was also the decisions and influences of those formative years that really shaped the rest of my life and ultimately led to my journey into space."
"This was done through your experiments on the International Space Station during your six-month mission and we thank you.
"During his mission, Tim has excelled in communicating with young people in our schools and colleges, enthusing young people in the sciences with his experiments and many transmitted communications with those students back on Earth."
Mr Evans also led the audience in three cheers and a chorus of "For he's a jolly good fellow" in honour of Maj Peake.
Maj Peake, whose mission to the International Space Station (ISS) began in December 2015, was born in Chichester and attended the West Sussex city's High School for Boys, which has named its science centre after him.
He was also a member of the area's Air Training Corps, and his parents live in nearby Westbourne.
The Freedom of Chichester was an honour adopted in 1901, but its origins date back to the 12th and 13th centuries.