Co-workers of a "genuinely wonderful" father thought to have lost two sons in a deadly explosion have set up a fund-raising page for his family.
Colleagues of care worker Jose Ragoobeer, whose wife Mary and two teenage sons Shane, 18, and 17-year-old Sean were victims of the Leicester blast, have launched a justgiving site.
The 58-year-old has since been at the bedside of his surviving son, Scotty, 15, according to his boss Lola Ojomo.
The explosion destroyed a ground-floor shop and an upstairs two-storey flat in Hinckley Road, where Mr Ragoobeer's family lived, on Sunday night.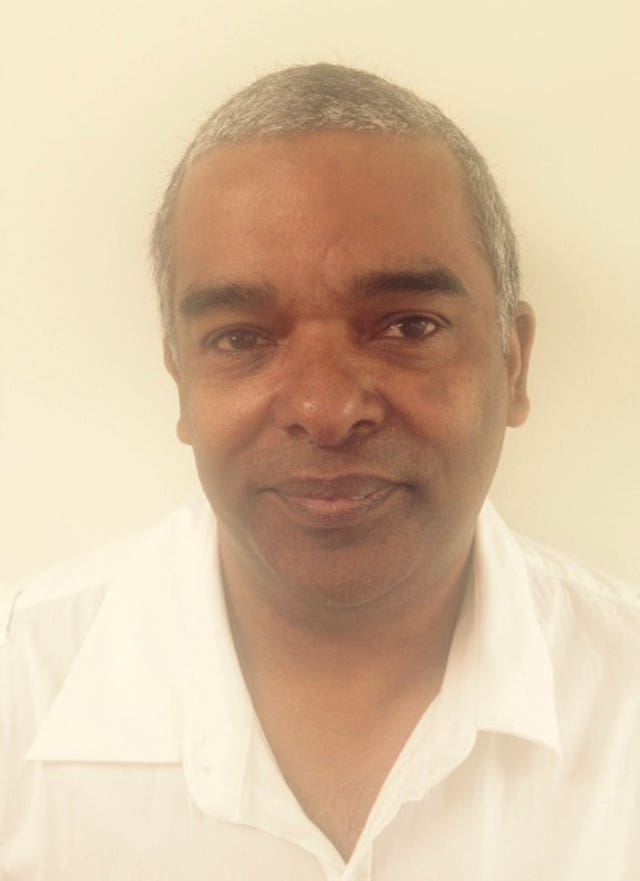 "He's one of those guys who would do the job for free."
She added that staff all felt compelled to help "selfless" Mr Ragoobeer, who has found himself with no home or possessions, and three of his immediate family officially listed as "missing" by police.
The remains of five people have so far been recovered from the scene, with emergency services earlier ruling out finding any more survivors amid the wreckage.
Leicestershire Police said no formal identification had yet taken place following the collapse and later fire, and that the process would take time.
Mrs Rajoobeer, 46, and her sons, along with Leah Reek, thought to be a girlfriend of one of the teenagers, and 22-year-old Viktorija Ljevleva, believed to have been working in the store at the time, are all still missing.
A cause for the blast is still being investigated.
Ms Ojomo said: "Jose has done nothing but work to support those kids.
"But he's the type of guy who is very much in demand with clients, because they like him so much.
"He's cancelled holidays because a client has been unable to cope without him.
"He's just that kind of guy, completely selfless."
After news of the blast, the 46-year-old company boss added that Mr Ragoobeer had text colleagues from hospital making sure his usual clients would be cared for the next day.
Ms Ojomo said: "We couldn't believe it, and it is the old question of 'why do bad things happen to good people?'
"He's lost everything, from what we know.
"He was working at the time of the explosion, and just got a phone call to say it had happened.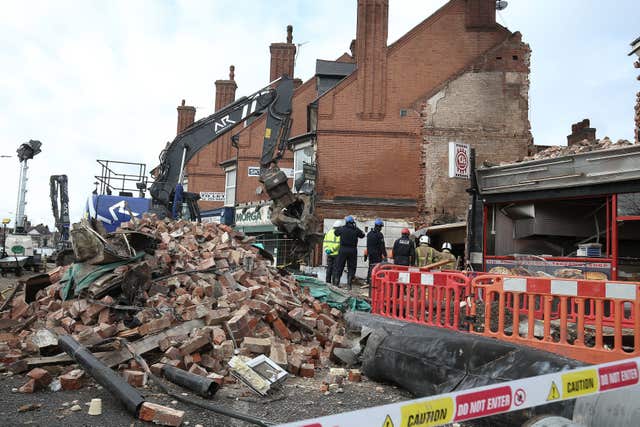 "One of the text messages he sent to us was saying that he was at hospital with his son, and could we sort out his clients for the next morning.
"He's just a genuinely wonderful person."
The fund-raising page, which has already raised more than £1,000, is at www.justgiving.com/crowdfunding/TheRagoobeerFamily
A second online appeal has been set up by students at English Martyrs' Catholic School, Leicester, after classmates were caught up in the blast.
On the website, the appeal's founders said: "Two of the children involved in this incident are students at our school, and many of us were close with them.
"We plan to deliver the funds directly to the father of the family who lived in the flat above."
The appeal at www.gofundme.com/hinckley-road had already reached £3,000 of it's £5,000 target, after 24 hours.