Labour has said it will not accept any more donations from privacy campaigner Max Mosley following the disclosure he published a campaign leaflet linking non-white immigrants with diseases such as tuberculosis, VD and leprosy.
The pamphlet, supporting a candidate for his father Sir Oswald Mosley's Union Movement in a 1961 by-election, was unearthed by the Daily Mail in historical archives in Manchester.
A senior Labour source described the views expressed as "repugnant" and said neither deputy leader Tom Watson, who has received more than £500,000 in donations from Mr Mosley, nor the party would take any further payments from him.
"The Labour Party has moved away for large-scale donations from wealthy individuals," the source said.
"I don't believe that there will be any more payments from Max Mosley to the Labour Party or Tom Watson. The last payments were made last year."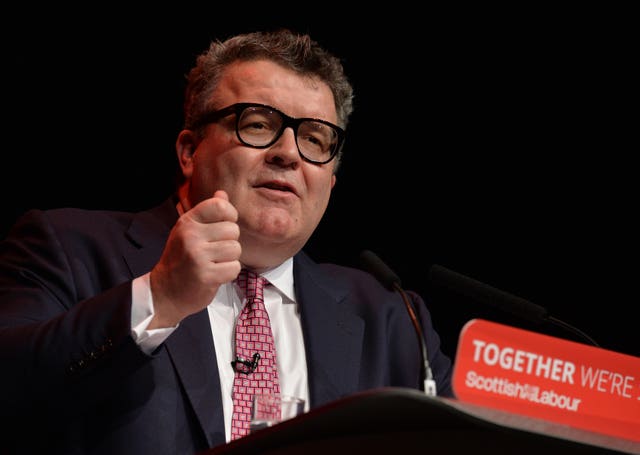 But Mr Mosley insisted he did not recall the leaflet, and said he would not be deterred from his campaign for reforms to protect ordinary people from press abuses.
Asked in court about his political activities as a young man, Mr Mosley acknowledged he was election agent for Union Movement candidate Walter Hesketh in the 1961 by-election in Moss Side.
But he said it was "absolute nonsense" to suggest he had put out leaflets alleging that coloured immigrants brought diseases with them.
The election handout found by the Mail states that it was "published by Max Mosley", and includes the warning: "Tuberculosis, VD and other terrible diseases like leprosy are on the increase. Coloured immigration threatens your children's health."
The document came to light as Mr Mosley pursues an effort to prevent newspapers from referring to the sex party reported in the News of the World which prompted the 2008 court case.
The former Formula One boss has campaigned for tighter press regulation since the now-defunct Sunday tabloid wrongly reported the party was "Nazi-themed", and has donated funds to regulator Impress.
In a statement, Mr Mosley said he did not recall the leaflet which was "allegedly" issued more than 56 years ago.
"My record in motorsport demonstrates that I do not tolerate racism and, like most people, my political views have changed over time," he said.