The daughter of an elderly dog-walker who was murdered by a former commando has said her family were failed by mental health professionals.
Peter Wrighton was killed on August 5 last year by 24-year-old Alexander Palmer, who had told doctors he had a grudge against dog-walkers because he felt they treated him as nothing.
Mr Wrighton, 83, had been walking his two dogs, a mongrel called Gemma and a Scarteen Harrier named Dylan, in woodland known as The Heath near East Harling in Norfolk before he was stabbed in a frenzied attack.
It is understood Palmer served with 29 Commando, suffered a head injury in 2014 after he was assaulted by a colleague and was given NHS mental health treatment at RAF Marham in 2015 before he was medically discharged that November.
Police were initially unaware of Palmer but he was caught when a psychologist, who treated him after the assault, said he was the culprit after he had written in notebooks that he wanted to kill strangers.
A Ministry of Defence spokesman declined to comment.
The Norfolk and Suffolk NHS Foundation Trust also said it co-operated fully with officers during the investigation.
A spokeswoman confirmed "that staff did, on more than one occasion, liaise closely with other organisations including the police to raise concerns.
"Staff acted appropriately at all times with full and proper consideration to the safety of Mr Palmer as well as to the safety of others."
It said a full investigation was likely to happen after what they described as "an extreme and rare situation".
In a statement read outside court, Mr Wrighton's daughter, Carol Todd, said: "My dad, Peter Wrighton, was viciously attacked while walking his dogs. He was quite simply in the wrong place at the wrong time.
"The shock of it has been compounded by the fact he was such a lovely, gentle person who people always warmed to."
Despite thanking the police and locals for their help, Mrs Todd said the family were left angry that the murder was allowed to happen.
She continued: "The revelations of the evidence relating to the mental health of Alexander Palmer have shocked, astounded and angered us.
"Evidently an intelligent person, he was able to take himself off medication and get himself discharged from care.
"We feel this should not have happened and mental health professionals failed him, his family and our family.
"My mum, brother, myself and our children not only feel grief but anger, as we believe this crime could have been prevented."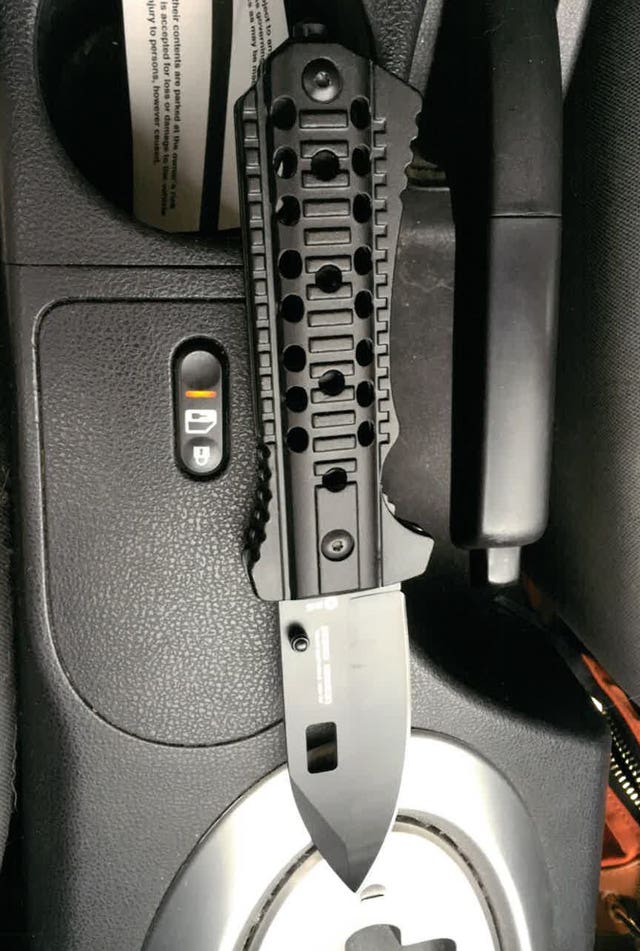 Mr Justice Goose adjourned sentencing until Thursday and said: "It is inevitable the defendant will receive a sentence of life imprisonment. It will be up to me as to the minimum term he will have to serve."
Palmer, wearing a black suit, mouthed the words "I love you" to his family as the judge sent him down to the cells.
Speaking after the case, Detective Superintendent Marina Ericson, of Norfolk Police, said: "We have heard that, in February 2014, he (Palmer) was assaulted whilst in the Army.
"Unfortunately, we believe that had a catastrophic effect on his mental health. He sustained serious injuries resulting from that and we have heard in court how his mental health had deteriorated since that time.
"We know that his colleagues who were out with him at the time assaulted him."