The parents of a brain-damaged boy at the centre of a life-support battle believe "the state" has wrongly prevented them from making a choice about treatment, appeal judges have been told.
A High Court judge has ruled that doctors can stop treating 21-month-old Alfie Evans, against the wishes of his parents, Kate James and Tom Evans.
Mr Justice Hayden, who analysed the case at hearings in the Family Division of the High Court in London and Liverpool, said he accepted medical evidence which showed further treatment was futile.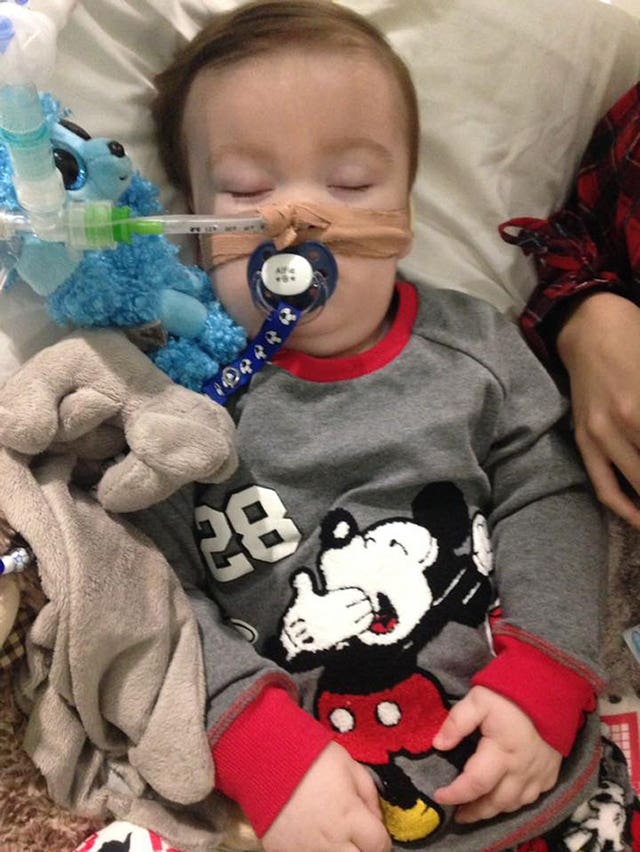 Alfie's parents, who are both in their 20s, have challenged Mr Justice Hayden's ruling and asked the Court of Appeal to consider the case.
Three appeal judges are analysing issues at a hearing in London.
Barrister Stephen Knafler QC, who is leading Alfie's parents' legal team, told appeal judges that that "the state" had interfered with "parental choice".
He said Alfie's parents wanted to move him to a hospital in Europe and Mr Justice Hayden's ruling had prevented them from doing that.
"The state … has interfered with parental choice in a fundamental way," he said.
"Whether you regard the state as the hospital or the court, the parents have a choice which they can implement.
"The state, the hospital or the court, are prohibiting that."
The hearing continues.