As freezing temperatures and heavy snowfall continue to blight Britain, commuters face another day of disruption.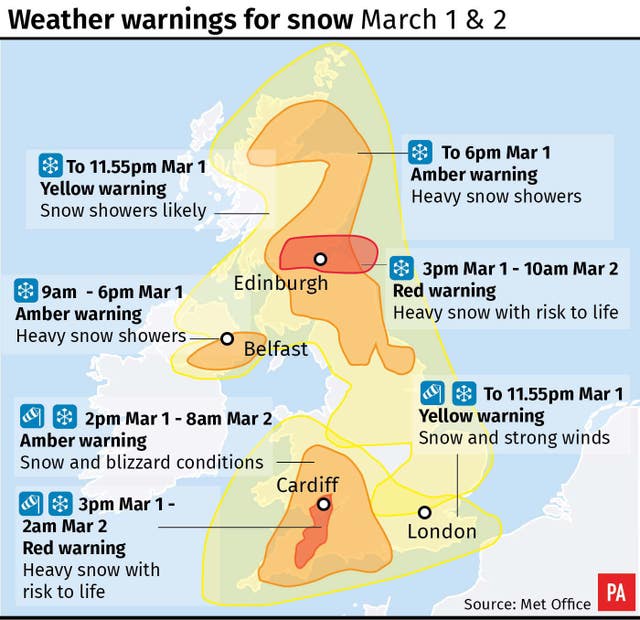 Here are some of the latest reported issues.
Roads
Lincolnshire Police warned overnight that the A52 in Lincolnshire had become "impassable" between Boston and Skegness due to drifting snow, and warned that drivers faced becoming stranded.
"We are not in a position to recover you", the force tweeted.
The fire and rescue service added that even a snowplough was unable to get through to clear the route.
Several other roads in Lincolnshire have also been shut, including the A17 and the A15 between the M180 and Lincoln.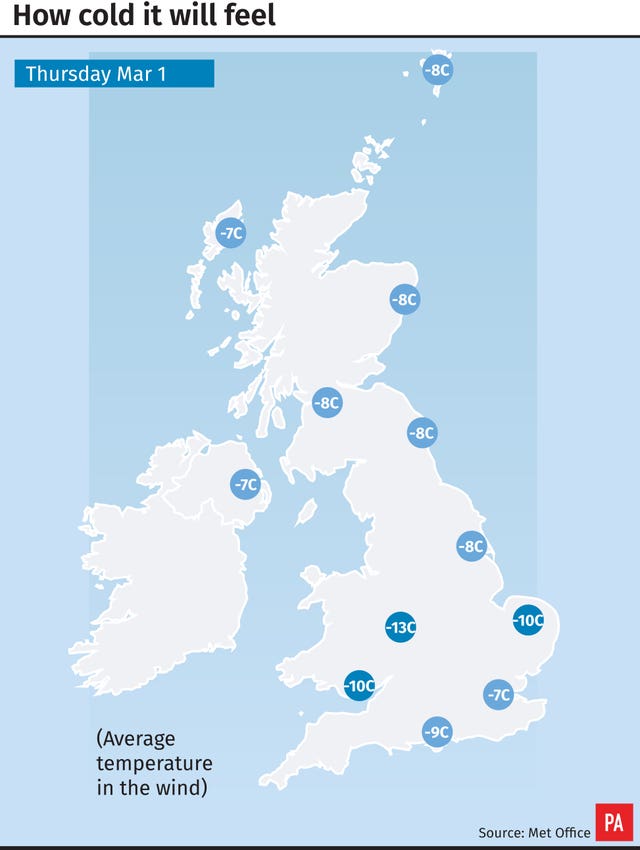 Northumbria Police said the A68 was closed between Corbridge and Ridsdale.
In Derbyshire, the Woodhead Pass was shut in both directions between Tintwistle and Flouch.
In Scotland, motorists reported being stuck on the M80 all night as heavy snow continued. The motorway has been closed southbound between junctions 8 and 9.
Police Scotland warned people not to travel unless they were an emergency worker.
Trains
Nearly all train operators across the UK are warning of cancellations and disruption on Thursday.
Virgin Trains East Coast warned that anyone travelling north of Newcastle should defer their journey, and that there would be a number of alterations to its services.
TfL Rail also cancelled or amended some services.
Northern said the severe weather had left several routes blocked, with delays and cancellations across the whole network.
East Midlands Trains also reported several alterations and cancellations.
Flights
Scottish airports have been hit by the heavy snow, with no flights to and from Glasgow Airport until 11am.
Edinburgh Airport tweeted that most airlines had cancelled services until lunchtime.
In England, Gatwick Airport said it was expecting a "large number" of cancellations and delays, while Heathrow urged passengers to check with their airline before travelling.
The runway at East Midlands Airport was temporarily closed on Thursday morning, and travellers were warned it could affect flights.