Hundreds of motorists were left stranded overnight as extreme weather continued to wreak havoc across the UK – with forecasters warning the country "is not out of the woods yet".
Strengthening winds caused blizzards and drifting snow in some parts, bringing roads to a standstill and leaving commuters facing travel disruption for the fourth day in a row.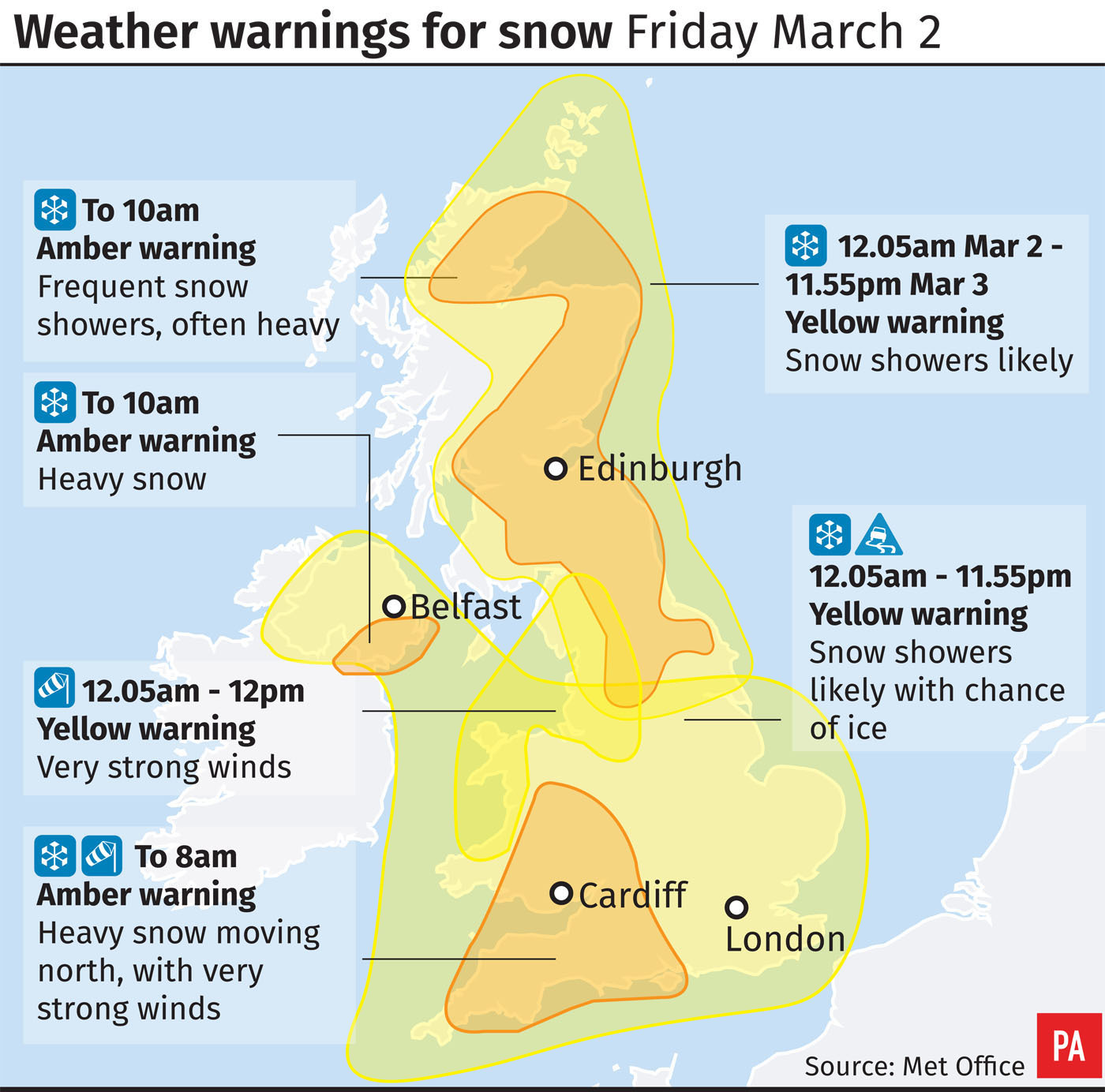 Hampshire Police said it had called in the military to help evacuate people from the A31, while Avon and Somerset Constabulary said about 100 vehicles had become stuck on the A303 at Ilminster.
In Greater Manchester, hundreds of drivers spent the night stuck on the M62, with police warning wind speeds had reached 90mph over the Rakewood Viaduct, between junctions 21 and 22.
Dave Webb, 37, from Wakefield, told the Press Association he had been on the motorway for 10 hours.
"We came to a halt at about 5.30pm last night and have been here since," he said. "There hasn't been any snow since about 6.30pm but the wind is pretty strong and gusting."
A group of volunteers in Milnrow, Rochdale, braved the conditions to take hot drinks, food and blankets to those left stranded, and opened up a community centre for those seeking refuge.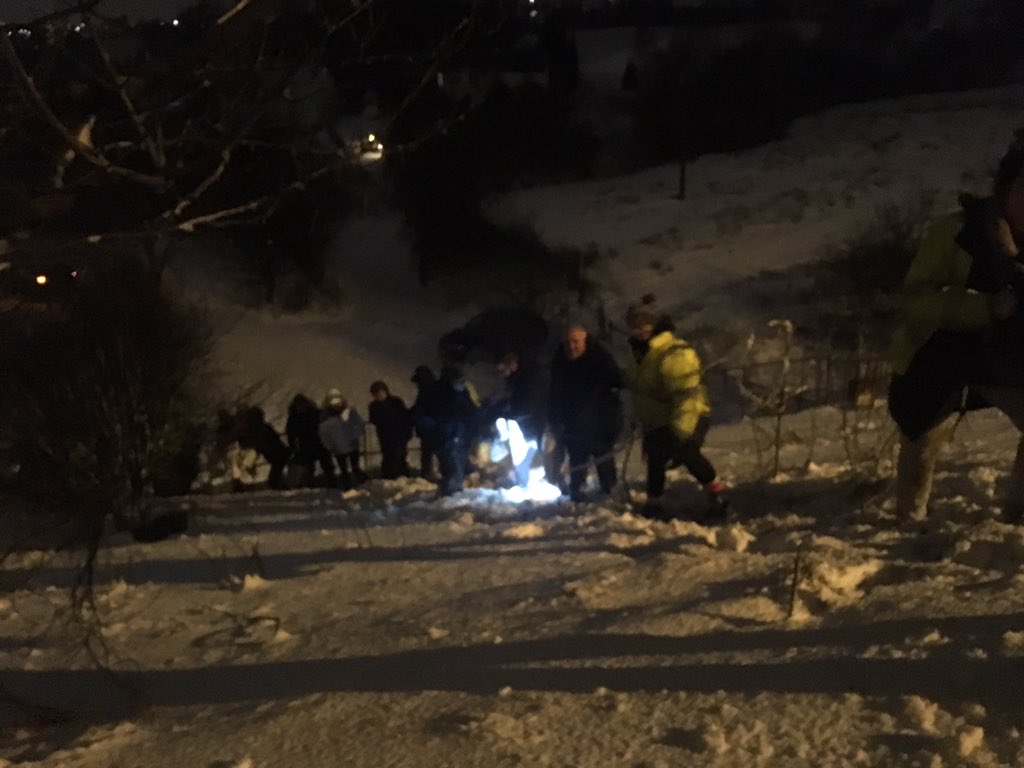 Up to 50cm of snow could fall over parts of Dartmoor, Exmoor and south east Wales.
Yellow warnings for snow are also in place for vast swathes of the country for the whole day, while a yellow warning for wind covers the North East of England and Wales until midday.
Temperatures will once again be below freezing for many parts of the UK during the day, with strong winds making it feel even chillier.
Met Office meteorologist Steven Keates said: "We are not out of the woods yet.
"There's further snow to come, as well as a wintry mix of sleet and freezing rain.
"Even parts of London and the South East are not immune to seeing more snow through the afternoon – not as much as yesterday, but still enough to cause further disruption."
The whole of the Irish Republic is also on red alert, valid until 6pm on Friday, after being hit by the worst snow in 35 years.
Evelyn Cusack, senior forecaster with Met Eireann, warned 40cm of snow could fall in parts of the east and south.
The extreme weather has seen health boards cancel non-essential operations and outpatient appointments on Friday, while NHS 24 has described its operations as being "stretched".
Princess Royal Maternity Hospital in Glasgow also saw tiles fly from its roof under pressure from the extreme weather.
The so-called Beast from the East, which met Storm Emma on Thursday, has already proved deadly.
A seven-year-old girl became the latest to die during the severe weather on Thursday.
The child, believed to be a pedestrian, was fatally injured after a car hit a house on Bodrigan Road in Looe at about 2.30pm, Devon and Cornwall Police said.
A 75-year-old woman was earlier found dead in a snow-covered street in Leeds, while Hampshire Police said a 46-year-old man died after a collision involving a lorry and van on the A34 southbound near Tot Hill services.
A 60-year-old man who died after being pulled from the water at Danson Park, near Welling, south-east London, on Wednesday, was named by the Metropolitan Police as Stephen Cavanagh.
The National Grid also issued a "gas deficit warning" prompting fears of a shortage, but households were reassured domestic supplies would not be affected.
Nearly all train operators warned of cancellations and disruption again on Friday and hundreds more flights were cancelled.
Motorists across much of the UK have been warned against driving unless absolutely essential.