More than 70 people from the Grenfell Tower community have been on an overnight stay at Chessington Zoo thanks to an appeal providing free holidays for those affected by the fire.
Dozens of survivors and bereaved family members met the animals and explored the Sea Life centre on the park's Zootastic sleepover last weekend to help them "heal and bond".
The trip was organised by Angie Mays, who runs a Facebook group which crowdfunds free holidays for those affected by the devastating fire, which killed 71 eight months ago.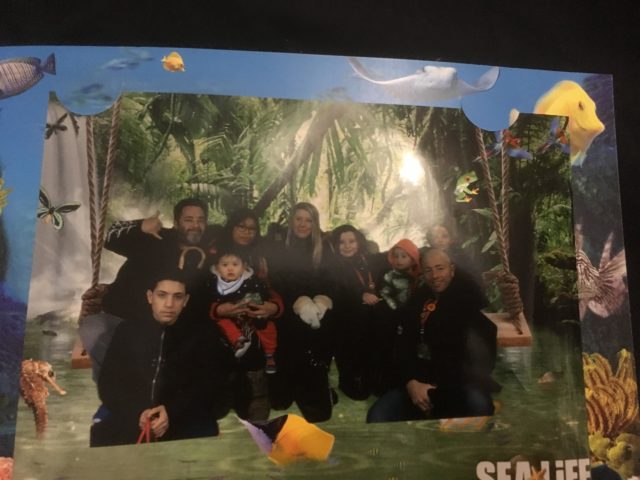 The 42-year-old, who lives a minute from the tower, said: "It was the best thing that's happened to us in such a long time. The kids needed it.
"It's something I will never forget for the rest of my life.
"To know that somebody is still donating is a big deal, it's fantastic, because we thought a lot of people would put this behind them after eight months.
"You can't forget after seven to eight months. It can last for a long time."
Former Grenfell Walk resident Hanan, who was forced to flee her home on June 14, was one of the 77 people on the trip along with her husband, 13-year-old daughter and sons, nine and one.
She said her favourite part of the break was getting her family out of the hotel they have been living in for the past eight months, as "it's not home".
Hanan said: "The best thing about this was that all the children got together again and had a fun time, just like the good days they had living on the estate.
"It was lovely seeing them forget everything and being kids again."
The 36-year-old added: "The public have done the right thing and not wasted a single penny as nothing puts a price on kids' smiles."
Her nine-year-old son said: "I didn't think about Grenfell and that hotel because I was too busy having fun with my friends and seeing the animals."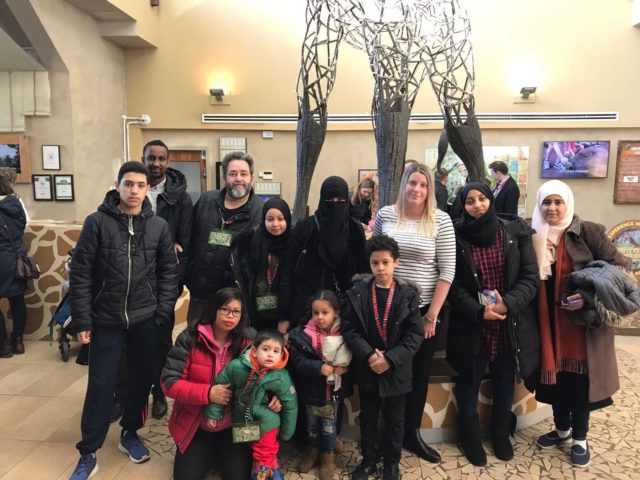 As well as arranging individual trips to holiday homes offered for free by members of the public, she has organised two group trips to help the community relax together.
Hanan was one of 60 people who went to a caravan park last October for a break organised by Ms Mays, from Ilfracombe, Devon.
She said: "Never did I think I would want to go on holiday where I had to cook for myself, but when I heard Angie offered self-catering in a caravan I jumped at the chance.
"I hadn't cooked for my family for a few months and just the silly little things you take for granted meant the most to us. To be able to sit around a table and eat a family meal together was so nice."
Ms Mays said she was incredibly grateful to those who had supported the appeal, and that it had been amazing to meet the community, who greeted her with "cuddles, love and prayers".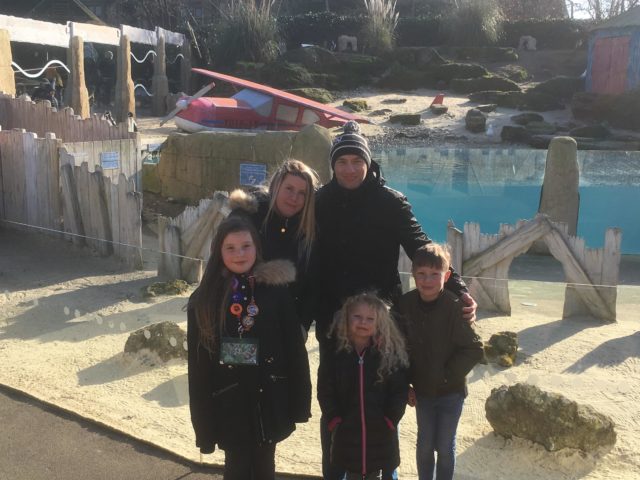 "That's why Chessington was so incredible, it opened my eyes for the first time to these amazing people."
She added: "Within the two days you could clearly see why Grenfell was so loved in London and beyond, they were such down-to-earth people, easy to talk to and supportive of me and the appeal."
Anyone who wants to offer holidays or donate to the appeal can do so on the Grenfell Tower Holiday Appeal Facebook group.