The UK Government has been urged to commission a study into the extent of unfair or illegal employment practices in Scotland.
The recommendation is part of a Westminster committee report calling for the Government to do more to protect workers' rights.
Changes in the work environment such as the move to the gig economy and the use of zero-hours contracts has led to some employers avoiding their obligations to employees, the report found.
The Scottish Affairs Committee made several recommendations following its inquiry into sustainable employment, including that the UK Government sets up a study to discover how prevalent unfair or illegal working practices are in Scotland.
Further recommendations include giving all workers the right to written terms and conditions, and for consideration of a higher minimum wage for hours which are not guaranteed.
The report also recommends enabling workers who spend a year on zero hours contracts the right to request a contract reflecting actual hours worked.
The committee is urging the Government to create stronger penalties including "punitive fines" for repeat or serious employment offenders and to expand naming and shaming to all non-accidental employment rights breaches.
The report also called for more details on how the Government's recently announced industrial strategy will apply to Scotland.
Committee chairman SNP MP Pete Wishart said while most employers in Scotland respect workers' rights, "it is clear there are instances where some employers either do not recognise the proper employment status of their staff or fail to accord them their legal employment rights".
He said the committee is also concerned about how flexible contracts, such as zero hours, can be used "exploitatively".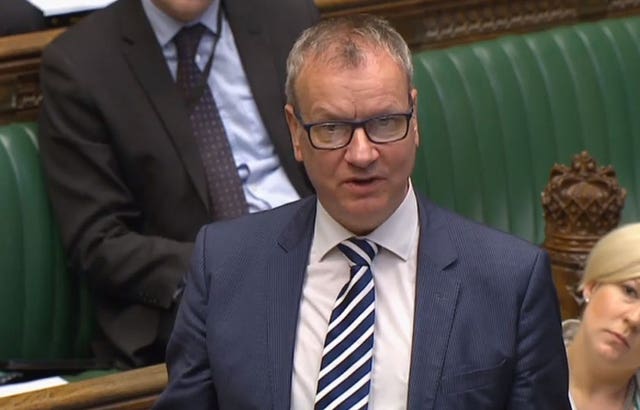 "We are calling on the Government to improve the statutory definitions for employment status and to take forward a number of recommendations – many of which reflect recommendations which were also made by the Work and Pensions and Business, Energy and Industrial Strategy Committees, and the Taylor Review – which would improve the rights of workers and employees, and ensure that they are enforced.
"The Government should be prepared to revisit legislation to make sure it reflects modern work and allows people to access the rights their employment patterns merit."
A UK Government spokesman said: "Not only are we already addressing the Scottish Affairs Committee's recommendations, we are going much further.
"Last month we set out our plans to ensure millions of workers, including those in Scotland, will benefit from enhanced rights and protections as the UK becomes one of the first countries to address the challenges of the changing world of work."