The Liberal Democrats would scrap Ofsted and school league tables under the party's plans to overhaul England's education system.
Proposals laid out by the party also include a move to ditch all SATs tests for primary school pupils and introduce a "curriculum for life" that covers topics such as relationships and finance.
The reform programme will be put forward in a policy paper at the Lib Dem's spring conference in Southport this weekend, where it will be debated by members.
Lib Dem education spokeswoman Layla Moran said: "The over-emphasis on high-stakes testing has meant the system has overlooked so many other elements of the development of the child.
"Parents want to know their children's well-being is looked after and that they are taught lessons for life, such as first aid and financial literacy, and have the prospects to succeed.
"We need inspectorate and league table systems that recognise these values, in addition to looking at exam and test marks in maths and English."
Among the headline measures is a move to replace the school's inspectorate, Ofsted, with "a reformed independent inspection system" that focuses on whether school leaders are capable of leading improvement and assesses the long-term success of a school, including wellbeing as well as results.
Current school performance tables would be replaced with a wider set of measures that provide more data on pupil wellbeing.
And compulsory SATs tests for seven and 11-year-olds would be axed in favour of teacher assessment and "lighter-touch testing".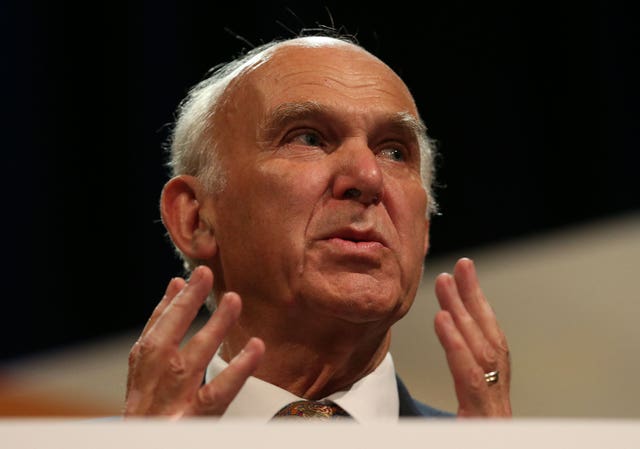 The paper pledges to introduce measures to overhaul the curriculum, including allowing a new independent Education Standards Authority to work out the details of the curriculum.
And the party would introduce a "curriculum for life" covering topics such as relationships and sex education, financial literacy and first aid.
Lib Dem leader Sir Vince Cable said: "Children must have a well-rounded education and our systems should not just be tick-box exercises.
"The Gove revolution has produced a Dickensian approach to education. We need to take account of information from teachers, parents and children views as part of improved qualitative and quantitative assessments of our schools."
The Government announced plans last year to scrap SATs tests for seven-year-olds, and launched a consultation on relationships and sex education, which closed last month.
Unions have repeatedly argued that the system is facing a funding crisis and that schools need an extra £2 billion a year to restore per-pupil funding in real terms to 2015/16 levels.
Education Secretary Justine Greening announced last summer that an extra £1.3 billion will be found for England's schools from existing budgets.