Sinn Fein's Michelle O'Neill has insisted Arlene Foster personally handed her a draft deal to restore powersharing in Northern Ireland just days before the DUP leader pulled the plug on talks.
Mrs O'Neill was responding to a leaked email between senior DUP and Sinn Fein aides that said Mrs Foster passed her a hard copy of a proposed agreement on February 9, five days before her party's Valentine's Day walkout.
The email exchange, published last week by news website EamonnMallie.com, appears to counter the DUP's continued insistence that it had not agreed the framework of a deal with Sinn Fein that would have seen devolution return to Stormont.
Senior DUP figures have rubbished the claims. MP Gregory Campbell has claimed no draft deal existed and deputy leader Nigel Dodds said the suggestion Mrs Foster had passed a hard copy to Mrs O'Neill was "news to me".
Mrs O'Neill was asked about the claim after holding talks with EU Brexit negotiator Michel Barnier in Brussels on Monday.
"I can confirm that Arlene Foster did hand me a hard copy of a document which was then subsequently emailed to Stephen McGlade who works with me in the office," she said.
She added: "It was a culmination of a lot of work, it was the outworking of all the negotiation which we participated in in good faith and to me when she handed me the document that was in fact the draft agreement in which we were working on.
"So only the DUP leadership, and whoever is in charge of the DUP, can talk about who actually and why they failed to close the deal.
"I am 100% sure, I am crystal clear that we had a draft agreement and had found a way forward."
Northern Ireland Secretary Karen Bradley declined to be drawn on the ongoing round of claim and counter claim around the existence of a draft deal.
Mrs Bradley was questioned about Mrs O'Neill's assertion during a visit to Londonderry.
"It wouldn't be fair for me to comment or speculate on what happened," said the Secretary of State.
"All I know is there was never a final agreement.
"But what I do want to see is those parties come together to get back round the table and let's get devolved government back up and running at Stormont."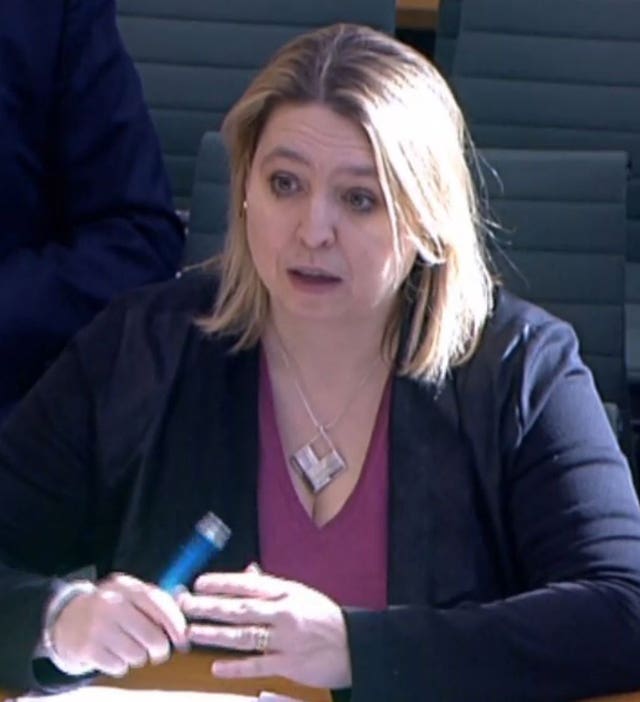 She is also due to make an announcement on whether the pay of Assembly members will be reduced.
The Conservative MP said the issue of MLA pay was raised repeatedly with her on her trip to Derry.
"It was an issue that was raised with me on a number of occasions by a number of people," she said.
During her visit to the north west, Mrs Bradley met students from Thornhill college – the school that provided the inspiration for the hit Channel Four comedy Derry Girls.