A new head of counter-terrorism policing in the UK has been appointed, Scotland Yard said.
Neil Basu will become head of the Metropolitan Police Specialist Operations unit when Assistant Commissioner Mark Rowley retires later this month. The London force has national responsibility for counter-terrorism.
The senior officer, who has been Mr Rowley's deputy since October 2016, takes on the job in the wake of five terror attacks on UK soil in 2017.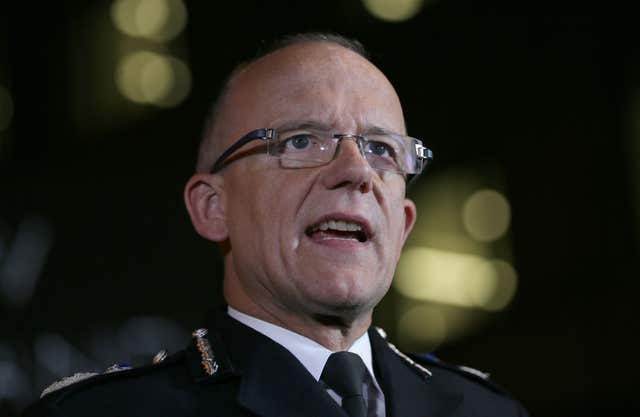 Currently, there are 600 investigations encompassing Islamist, extreme right-wing and other motivations at any one time. The probes are focusing on more than 3,000 subjects of interest, while security agencies must also keep at least 20,000 individuals who have previously featured in inquiries under review.
Mr Basu will face a budget shortfall in the coming year after the Home Office granted £54 million less than police chiefs requested.
A document put together by the National Police Chiefs' Council showed that counter-terrorism police bosses applied for a rise of £104 million in 2018/19, but will receive an increase of £50 million.
Mr Basu said of the new job: "It is both a challenge and a duty that I accept with humility and a sense of great purpose. I will lead to the best of my ability, the most extraordinary people I have ever worked with as they work night and day to counter terrorism."
A former head of armed policing in the Met, he has also overseen squads dealing with protection and security, covering figures including the royals, politicians and foreign dignitaries.
Mr Basu worked his way up through the ranks as a detective including in murder and anti-corruption. He will become Assistant Commissioner on March 21.
Home Secretary Amber Rudd said: "We are all familiar with the unprecedented threat we face. I look forward to working with Neil as we make sure we have a broad and comprehensive response to terrorism which keeps pace with, and ultimately reduces, the threat."
Other candidates who were touted for the job were Assistant Commissioner Helen Ball, also from the Met, and West Midlands Chief Constable Dave Thompson.