The UK's biggest pension funds are being asked how they are protecting people's savings from the risks of climate change.
The chairwoman of the parliamentary Environmental Audit Committee (EAC), Mary Creagh, has written to the top 25 pension funds in the UK to ask how they manage the risks that global warming poses to pension savings.
It comes after an admission from the Government that "a lack of attention and outright misunderstanding remain widespread" among fund trustees on their duty to take environment risks into account.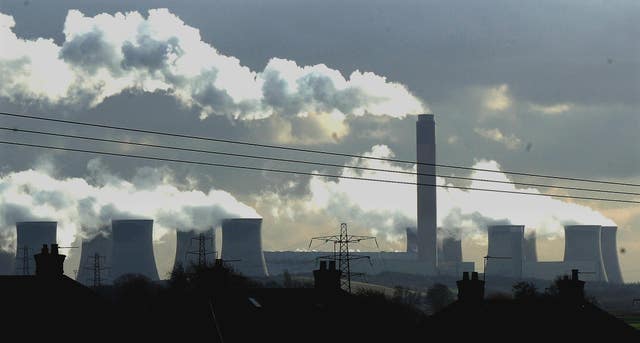 "The climate change risks of tomorrow should be considered by pension funds today.
"A young person auto-enrolled on a pension today may be 45 years away from retirement.
"Over that timescale these climate change risks will inevitably grow.
"We are examining whether pension funds are starting to take these risks into account in their financial decision making," she said.
But the EAC said it had heard evidence during its enquiry into green finance that the duty is sometimes misinterpreted as a duty to maximise short-term returns, leading to the neglect of longer-term issues such as climate change.
A letter from the Department for Work and Pensions which the committee has published said it was hoped that the publication of guidance on considering environmental concerns where financially material by the Pensions Regulator would have addressed the confusion.
"However, recent research has suggested that a lack of attention and outright misunderstanding remain widespread among trustees," the letter said.
As part of its work on green finance, the committee is examining how the largest 25 pension funds, which manage assets totalling around £555 billion, are managing environmental risks such as climate change.
The committee has also requested the same information from the MPs' Pension Fund.