A couple who lodged a bogus food poisoning damages claim against a Turkish spa resort have escaped jail after a private prosecution brought by holiday giant TUI.
Leon Roberts and Jade Muzoka were both given suspended 26-week jail sentences after Derby magistrates' court heard that TUI had faced "an avalanche" of fraudulent sickness and food poisoning claims in recent years.
Fitness trainer and competitive body-builder Muzoka, 27, and railway industry contractor Roberts, 38, split shortly after enjoying a week-long break at the Cornelia Golf Resort and Spa in Turkey in July 2015.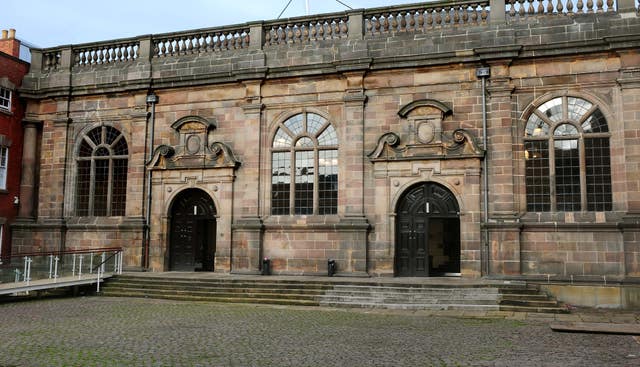 Tim Hunter, prosecuting on behalf of TUI, said: "The holiday went without incident in that neither defendant complained of any adverse medical condition and it is plainly apparent in their respective social media entries that they both enjoyed their time at the resort.
"They issued through their solicitors claims to TUI that they had suffered serious illness as a result of food consumed."
Both defendants sought around £2,000 to settle their claims after alleging they were still suffering ill-effects almost year later.
After hearing how a solicitor, a doctor and a claims management company had helped to prepare the "blatantly false" claim to TUI in April 2015, District Judge Jonathan Taaffe said: "It would fly in the face of common sense for me to ignore the fact that a holiday company feel it necessary – because of a tsunami of claims – to bring a private prosecution."
Mr Taaffe suspended both defendants' jail terms for 12 months, ordered them to undertake 200 hours of unpaid community work, and handed them a bill for £1,115 to cover court costs and a victim surcharge.
Passing sentence, the judge hit out at solicitors and a doctor involved in preparing the bid for damages, claiming they may have encouraged criminality.
He then told Roberts and Muzoka: "This was in my view a false claim from the outset.
"Whether encouraged by solicitors or not, it is clear that both of you embarked on a false claim and were no doubt of the view that holiday companies are a soft touch.
"It is in my view akin to perverting the course of justice. This is not a victimless crime – the costs of this type of false claim are massive."
Claims firms seeking "false" business should be deplored, Mr Taaffe added, telling the court: "They bear a large responsibility for suggesting, as in this case, that this was easy money and risk-free."
A relative of Roberts shouted abuse at reporters as he left court, while Muzoka exited the building without comment.
In a statement, TUI said the outcome of the case was a clear warning of the risks of making an exaggerated sickness claim.
The statement added: "Leon Roberts and Jade Muzoka now have a criminal record which will have a significant impact on their future.
"And it may not be the end of the story for them yet as the hotel where they stayed may well be considering bringing further action in Turkey. We will bring all similar cases to a court hearing."