A price cap on energy bills will "correct an intolerable situation" in which consumers have paid £1.4 billion more than they would in a competitive market, the Business Secretary has said.
Greg Clark's pledge coincided with warnings from the Tory backbenches, with one saying the proposed cap for domestic gas and electricity customers could make things "worse rather than better".
Legislation to bring in the cap was given an unopposed second reading by MPs and will now undergo further scrutiny.
Ministers told the Commons they hoped to have the cap in place well before the end of the year.
Mr Clark said he hoped the Bill could progress swiftly "so that we can correct an intolerable situation in which consumers are paying, have been exposed as being paying £1.4 billion more than would be the case in a competitive market".
He added: "That abuse should end, this Bill will give Ofgem not only the ability but the requirement they should do so."
The Domestic Gas and Electricity (Tariff Cap) Bill would require regulator Ofgem to cap domestic standard variable and default tariffs until 2020.
Mr Clark added it would be for Ofgem to decide the methodology and level of the cap, which would not be in place beyond 2023.
Conservative former minister John Penrose said price caps were "dangerous things" and "fiendishly difficult to get right".
He added: "They drive suppliers away if the price is set too low. They gouge customers if it's set to high."
Mr Penrose raised the prospect of Ofgem setting the price cap, only for the international price of energy to fall the next day.
"Switching customers in the ultra-competitive part of the market would find their prices would drop quickly, as energy firms reacted to the news," he went on.
"But Ofgem's capped prices for loyal, non-switching customers on default tariffs… wouldn't move at all for another six months, until the cap could be reset, according to the terms of the Bill.
"So the cap, in that situation, would be ineffective at protecting the customers it's designed to help, and because it's officially blessed by Ofgem, would embed and legitimise high prices.
"Things would have got worse, rather than better."
Tory former minister Desmond Swayne also raised concerns, saying the level of competition would diminish with the introduction of a cap.
Fellow Conservative MP Mark Menzies (Fylde) added: "We are sailing into completely uncharted waters. Should we not therefore proceed with some caution?
"The Bill does not – it sails off with abandon, trusting Ofgem to set the level of the cap, a major new power that has the potential to alter the UK energy market with and as yet known consequences."
Shadow business secretary Rebecca Long-Bailey said there was consensus that "our energy market is fundamentally broken and needs to be reviewed".
But she warned there was no guarantee the price cap would be in place in time for this winter, as she called on ministers to set a "hard deadline" in the Bill for its introduction.
"The opposition is pleased that the Government has caught up and finally brought forward legislation to ensure that a price cap is implemented," she said.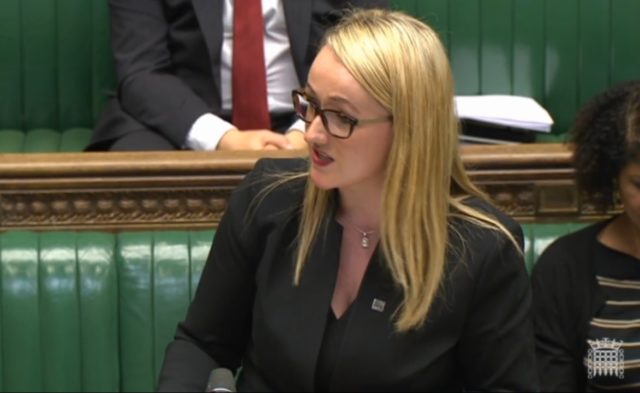 "This sticking plaster is only guaranteed to be in place until the end of 2020, and so it's now urgent that the Government brings forward radical proposals for long term reform of the energy market."
Labour's Rachel Reeves, chairwoman of the Business, Energy and Industrial Strategy Committee, said the Bill was a "step in the right direction" and wished it could have been brought in sooner.
Former shadow energy secretary Caroline Flint said consumers needed "nothing less" than a regulated maximum charge based on wholesale prices, network costs and an acceptable level of profit set by Ofgem.
"We should not be cowed by the self-interested propaganda we have heard from opponents to the price cap," said the Labour MP.
"We need to be certain that through this legislation Ofgem has the powers and remedies it needs so it can do a job this House expects and does not become a scapegoat for failure."