Chris Grayling has written to train companies urging them to improve communication with passengers during disruption.
The Transport Secretary said there were a "number of instances" during last week's weather-related delays and cancellations which "do not reflect the high standard of communication passengers deserve".
Large parts of the rail network were shut down during the blast of heavy snow and freezing temperatures.
No cross-border trains ran between England and Scotland for three days as the east coast and west coast main lines were shut.
Almost every operator was affected by the weather, with many services reduced or suspended.
In his letter to the Rail Delivery Group, which represents train companies, Mr Grayling wrote that the industry "needs to take further action" around how it communicates with passengers.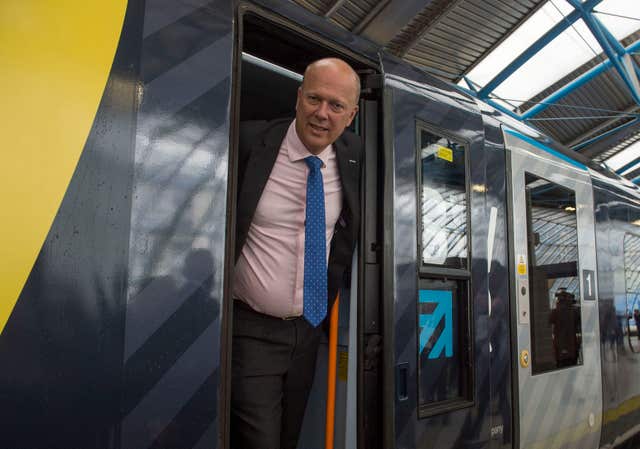 On Friday passengers became so frustrated that they forced open the doors of a train which was stopped outside Lewisham station, south-east London.
One passenger reported that they were stuck on the Southeastern train for more than four hours with no updates from the operator.
A spokesman for the firm said: "We completely understand that passengers on delayed and busy trains may be frustrated, but they simply must stay on the train for their own safety."
Southeastern later confirmed an enhanced compensation package would be on offer for those stuck on trains for more than two hours on March 2. Passengers will each receive at least £100.
Mr Grayling praised the response of rail workers who battled atrocious weather in a bid to keep services running or enable them to resume.
He wrote: "Their efforts on behalf of passengers are to be commended."
A spokesman for the Rail Delivery Group said: "We're committed to improving the information we give to customers before and during their journeys, including during bad weather.
"We will work together with passenger groups and government to see how we can improve."