An obsessed hotel worker is facing life behind bars for killing a "caring" primary school teacher in a horrific hammer attack.
Romanian Lucian Stinci, 34, was so infatuated with Florina Pastina, 36, that he installed spy cameras to watch her in the shower of the shared house where they lived in Croydon, south London.
Even though she showed no interest in him, he sent her Valentine's Day cards, describing her "magical powers" and saying she was the "most beautiful creature from the universe", the Old Bailey heard.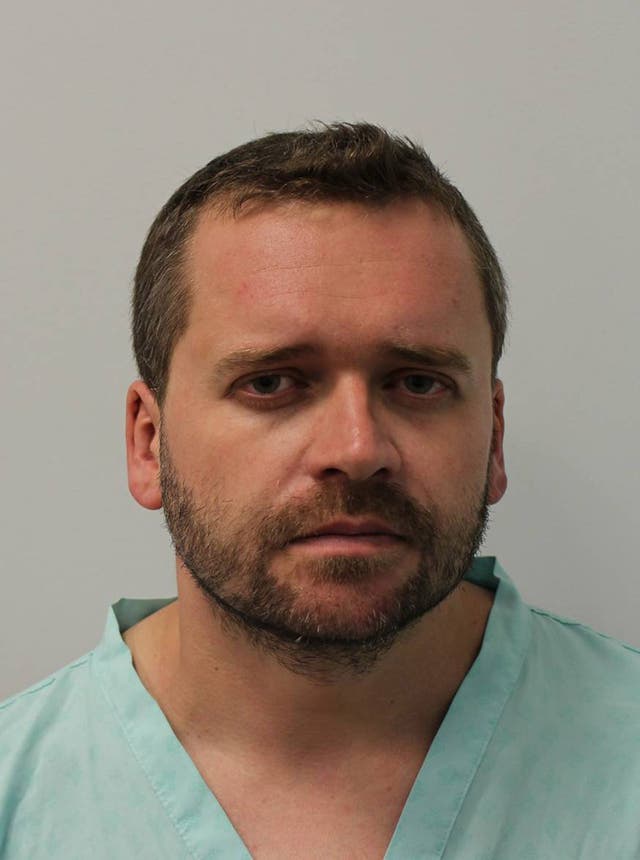 He also took cocaine and a Viagra-like drug as he watched the extreme pornography for six hours before carrying out the attack on Ms Pastina on the morning of July 19 last year.
Having fatally injured her, he then used the same hammer to batter her nephew and niece Nicholas Hellen and Claudia Pastina, both 25.
Mr Hellen was left needing stitches for a cut on the head and his twin sister suffered bruises to the arm and thigh.
Afterwards, investigators found seven videos of Ms Pastina in the shower at the house in Alpha Road, and four screen shots taken from Stinci's secretly recorded footage.
Last Friday, Stinci pleaded guilty to her murder as well as assault occasioning actual bodily harm, unlawful wounding and possession of cocaine.
In a victim impact statement, Ms Pastina's brother Florin Pastina described her as "beautiful and happy".
He said finding out about the attack on his sister was the "most ugly phone call of my life".
The past seven months had been "very hard emotionally", he said: "All we have left from her are a few items and the nice memories of our time spent together which we keep in our hearts."
He added: "We wanted for her funeral to dress her as a bride because she never had that chance but because of her violent death we changed our minds."
Detective Chief Inspector Noel McHugh, of Scotland Yard, said Stinci was an "evil, wicked man".
He said: "He was obsessed with Florina, but she had no interest in him.
"Having taken drugs and watched a significant amount of sado-masochistic videos and then subjected defenceless Florina to a sustained, savage attack.
"Florina will always be remembered by those who knew her as a truly amazing young woman, who had such a promising future.
"She was described as such a talented teacher, who positively shaped the futures of her pupils."
In a statement, children and colleagues at her school in Thornton Heath said: "This has had a significant impact on the children, families and staff at the school.
"I hope that now we can begin to remember her for the kind, caring teacher and person that she was."
Stinci will be sentenced by Judge Richard Marks QC at the Old Bailey on Tuesday.