A lorry driver has been found guilty of causing death by dangerous driving after a motorway crash which killed eight people and seriously injured four.
Minibus driver Cyriac Joseph died along with seven of his passengers when a lorry ploughed into him on the M1 after he was forced to come to a halt behind another lorry which sat stationary in the slow lane.
Polish national Ryszard Masierak stopped his vehicle on the motorway for 12 minutes, despite miles of hard shoulder being available to him.
Mr Joseph had been waiting with his hazard lights on for the chance to go around Masierak's lorry, but was hit by another lorry, driven by David Wagstaff.
The minibus was taking Indian passengers from Nottingham to London to catch a coach to Disneyland, and was forced into and under Masierak's vehicle by the crash.
The three-lane motorway was busier than usual when the collision happened at around 3am because it was a bank holiday weekend, the trial at Reading Crown Court heard.
Masierak had described himself to the jury as a "careful driver" and claimed he had attempted to pull over on to the hard shoulder as he felt unwell, but passed out and could not remember anything.
He denied he was drunk but a breath test at the scene and later at a police station showed he was "likely to have been in the region of twice the legal limit" at the time of the collision, the court heard.
The 31-year-old, of Evesham, Worcestershire, gave no reaction as he stood in the dock wearing a grey tracksuit and listened to an interpreter as the verdicts were given.
He was found guilty of eight counts of causing death by dangerous driving and four counts of causing serious injury by dangerous driving.
The unanimous verdicts, reached after almost nine hours of deliberations, mean the jury is no longer required to consider alternative charges of causing death by careless driving, while over the prescribed alcohol limit.
Fed Ex driver Wagstaff was driving on cruise control and was on a hands-free call to a friend when he ploughed into the minibus at 56mph in the early hours of August 26 last year, the court has heard.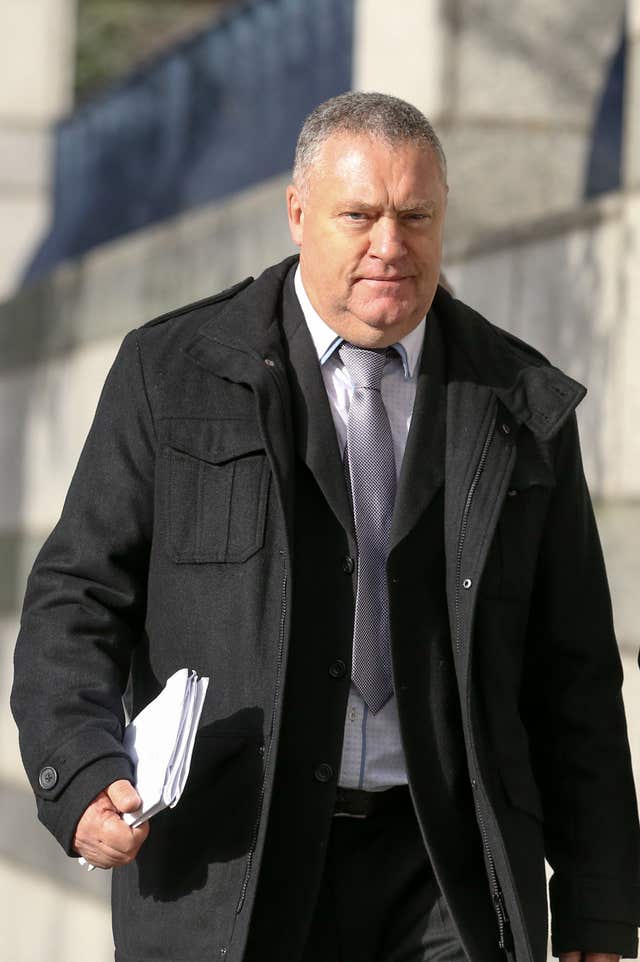 He has already pleaded guilty to eight charges of causing death by careless driving and four counts of careless driving.
The jury is continuing deliberations on eight charges against him of causing death by dangerous driving, and four counts of causing serious injury by dangerous driving.
Those killed in the crash – six men and two women – were Mr Joseph, Panneerselvam Annamalai, Rishi Ranjeev Kumar, Vivek Baskaran, Lavanyalakshmi Seetharaman, Karthikeyan Pugalur Ramasubramanian, Subramaniyan Arachelvan and Tamilmani Arachelvan.
Four other minibus passengers, including a four-year-old girl, were seriously injured in the collision on the southbound M1, near Milton Keynes.
Wagstaff, of Stoke, has been released on continuing bail.
The jury will resume deliberations on the charges against him on Wednesday at 10am.