Decisions over school uniform – such as whether young girls should be allowed to wear the hijab – may need to be taken by councils or government in the future, rather than headteachers, the head of Ofsted has said.
Amanda Spielman said that schools should not be "bullied" into changing uniform policies by "national lobbying campaigns".
The head of the schools' watchdog told a cross-party group of MPs that it is a "worrying world" if school leaders are targeted for the decisions they make in the best interests of their school and pupils.
Ms Spielman's comments to the Commons education committee come just weeks after she gave her support to Neena Lall, head of St Stephen's School in Newham, which hit the headlines after it emerged it planned to block pupils aged under eight from wearing the hijab in the classroom.
The decision was later reversed in the wake of a backlash.
"I don't think that individual schools should be bullied by national lobbying campaigns. I think that's a very different thing to consulting parents and making reasonable efforts to find working arrangements that are acceptable to parents."
She went on to say: "We have a very autonomous school system where we delegate a great deal down to individual heads, compared with most countries in the world we give more autonomy to individual heads.
"If we are going to end up with an asymmetry where people conscientiously, running often quite small schools, can be effectively targeted and bullied in this way, I think we're in a very worrying world.
"It opens the question for me whether it is right to leave so much decision-making at individual school level and whether some of these decisions that are becoming increasingly difficult and sensitive should be taken at local authority or MAT or central government level."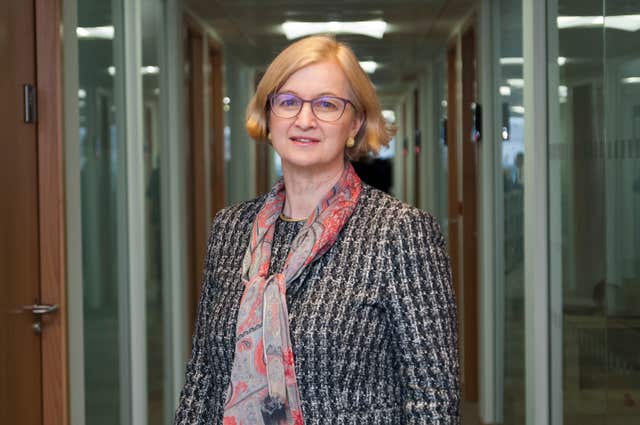 She was asked about unregistered schools and a recent report in The Times that suggested there are cases of children being radicalised.
She replied: "I think it is highly likely that there are settings where very undesirable things are happening" but that it was difficult to say if this is representative of many out-of-school settings.
Ms Spielman also said that inspectors have seen some "very disturbing things" during investigations into unregistered schools, including youngsters being taught in "squalid conditions".
She told the Commons education committee that she would like tougher powers to inspect suspected unregistered schools and to seize evidence.
Ms Spielman told MPs: "We have seen some very disturbing things. We have seen poor education, we've seen squalid conditions and we've seen some very worrying teaching materials in some of those institutions.
"Books by people who are banned from entering the country, books promoting very concerning practices advocating men beating their wives to punish them, advocating, teaching, that women are not entitled to refuse sex to their husbands and so on."
There needs to be a better way of knowing where children are getting a substantial amount of their education Ms Spielman argued, and whether they should be subject to better scrutiny.
The Ofsted boss added: "I would very much like to have stronger powers to get entry to suspected unregistered schools and to seize evidence.
"At the moment we can copy, so we do take photographs where we can, but if the proprietors or teachers pick up everything that's there and walk out with it, there's nothing we can do, they can simply take it away."
A Department for Education spokesperson said: "Extremism has no place in our society and if there are any allegations of schools promoting ideologies or discrimination, we will not hesitate to take action. Where extremist material of any kind is found it should be reported to Ofsted or the police.
"We fund a joint team with Ofsted to target schools operating illegally and as a result thirty-eight unregistered schools have subsequently ceased to operate.
"Intimidation or bullying of any kind towards school staff is also completely unacceptable and anyone who feels they are facing such behaviour should report it."