A consultation with businesses and local residents is to open over plans to extend Edinburgh's tram network as a survey found the vast majority of residents are satisfied with current transport links.
City councillors have been considering a report setting out the case for the estimated £165 million extension to Newhaven, with a decision to be made in the autumn.
Businesses and the public are now to be asked for their views on traffic management and business support plans for the construction period and the outline road layout for Leith Walk and the rest of the route.
It comes as an ongoing inquiry, chaired by retired judge Lord Hardie, examines why the original tram project was significantly over budget and delivered years later than first planned.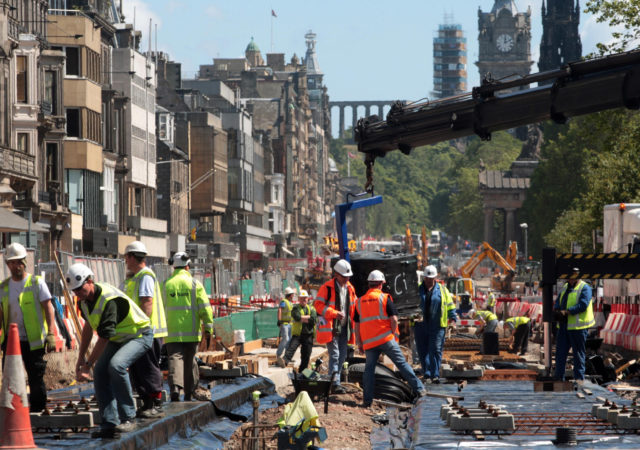 "We've been working very closely with the local community and our partners ever since to model traffic management plans and look at options for supporting businesses as much as possible if the project goes ahead.
"These plans have been developed taking on board lessons learned from the first phase of tram works and the current traffic management arrangements in place around Leith Street."
The consultation comes as an independent survey found that the vast majority of local residents (91%) are satisfied with current transport provision on Leith Walk but 59% believe extending the tram would benefit the area.
Among those who did not think Leith would benefit, concerns focused on disruption, delays and congestion resulting from construction works.
Ms Macinnes added: "The recent Leith survey showed that a majority of residents think trams will make a positive difference to Leith.
"However, there are clearly some very real concerns about disruption and congestion during construction.
"This consultation gives people the chance to help shape how we manage things if and when work gets under way.
"We hope as many people as possible will have their say, either at one of our four information events or via the Consultation Hub, which will host the consultation from 19 March."
The consultation will include community meetings later this month to get views on traffic plans which would include the closure of Leith Walk northbound and a single lane open southbound, along with the closure of sections of Constitution Street, for approximately 18 months during construction.
The council said the plans include support for businesses who will be most affected by the works.